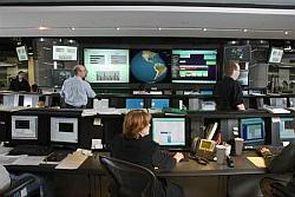 Booz Allen Hamilton, the employer of Edward J Snowden's who claims to be the source behind leaks about NSA's internet spy work, has become one of the largest and most profitable corporations in the country almost exclusively by serving a single client -- the US government.
Over the last decade, much of the company's growth has come from selling expertise, technology and manpower to the National Security Agency and other federal intelligence agencies.
Booz Allen earned USD 1.3 billion, 23 per cent of the company's total revenue, from intelligence work during its most recent fiscal year, the New York Times said.
It said that the US government has sharply increased spending on high-tech intelligence gathering since 2001, and both the Bush and Obama administrations have chosen to rely on private contractors like Booz Allen for much of the resulting work.
"Thousands of people formerly employed by the government, and still approved to deal with classified information, now do essentially the same work for private companies.
"Mr Snowden, who revealed on Sunday that he provided the recent leak of national security documents, is among them" the NYT said.
Interestingly, the daily said Obama administration's chief intelligence official James R Clapper is a former Booz executive. The official who held that post in the Bush administration John M McConnell now works for Booz.
In January, Booz Allen announced that it was starting work on a new contract worth perhaps as much as USD 5.6 billion over five years to provide intelligence analysis services to the Defense Department. Under the deal, Booz employees are being assigned to help military and national security policy makers, the company said.
The company, based in Virginia, is primarily a technology contractor. It reported revenues of USD 5.76 billion for the fiscal year ended in March and was No 436 on Fortune's list of the 500 largest public companies. The government provided 98 per cent of that revenue, the company said.
Its rapid growth, fueled by government investment after the September 11 attacks, led to a 2008 buyout by the Carlyle Group, a private equity firm, followed by a public offering in 2010.