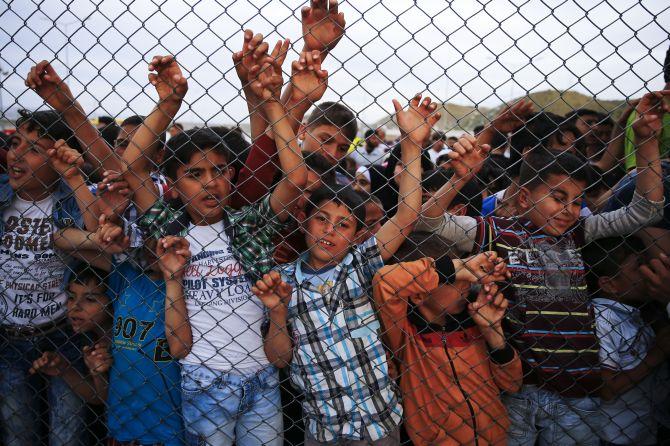 The United Nations refugee agency reports that the number of displaced people reached 653 lakh -- or one out of every 113 people on Earth -- in 2015.
A little under 1 per cent of the earth's population is either "an asylum-seeker, internally displaced or a refugee" according to the UN High Commissioner for Refugees in a report released on Monday, to coincide with World Refugee Day.
The total number of displaced people rose to 653 lakh by the end of 2015 from 595 lakh in 2014 -- a 58 lakh increase on the year before.
The report offers three main reasons for the increase in the rate of forced displacements:
>> Long-term situations, such as the conflict in Afghanistan that cause large refugee outflows, are lasting longer
>> "Dramatic new or reignited situations" such as the conflicts in Syria and South Sudan are occurring with a greater frequency
>> The rate at which solutions are being found for refugees and internally displaced people has been on a falling trend since the end of the Cold War.
Here are some of the most important facts and figures from the report.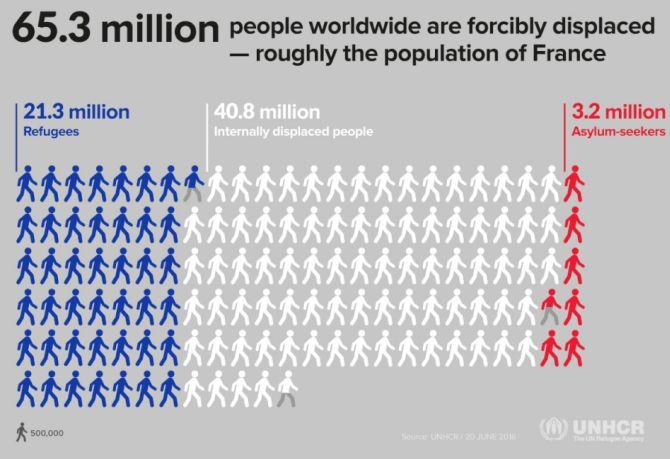 If these 653 lakh persons were a nation, they would make up the 21st largest in the world.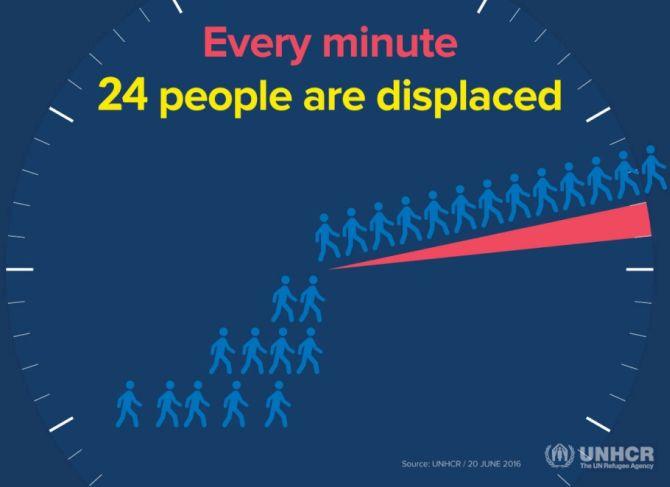 An average 24 people worldwide were displaced from their homes every minute of every day during 2015 -- some 34,000 people per day. This compares to 30 per minute in 2014 and 6 per minute in 2005.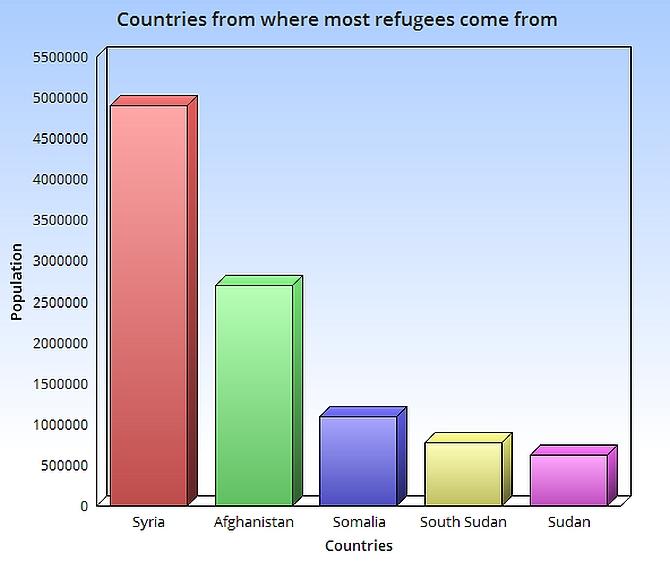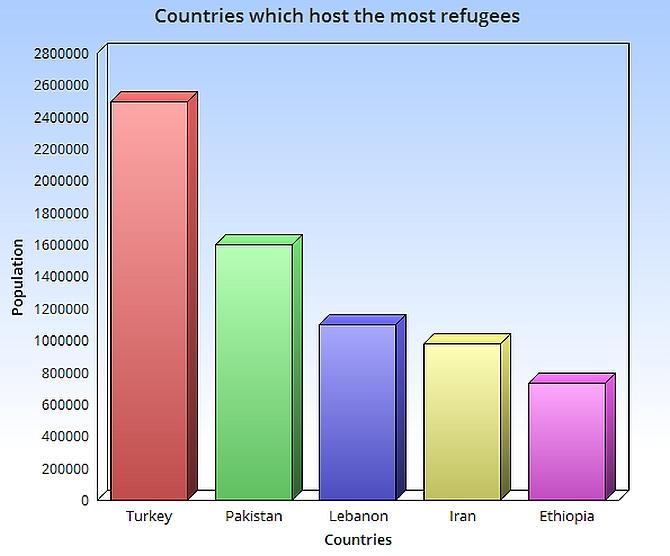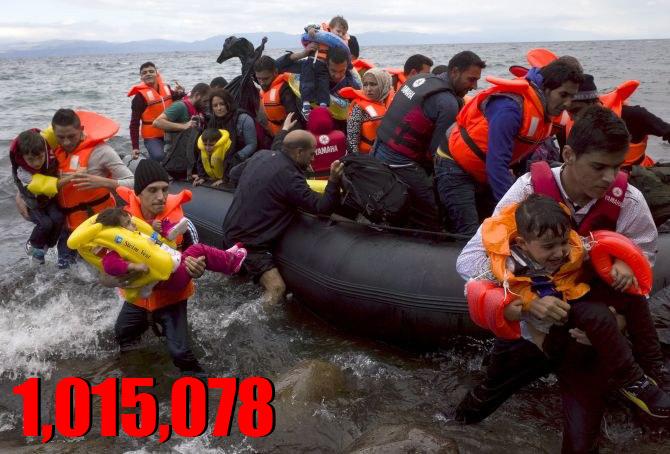 The number of people that have arrived by sea to Europe in 2015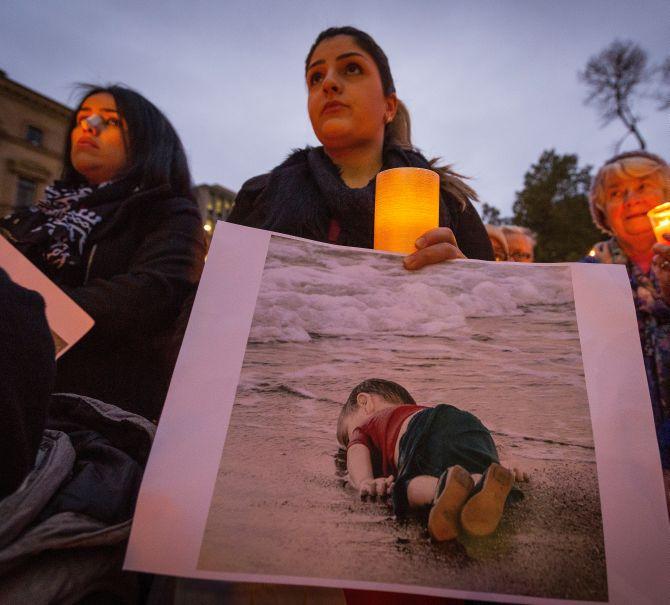 Dead/missing at sea in 2015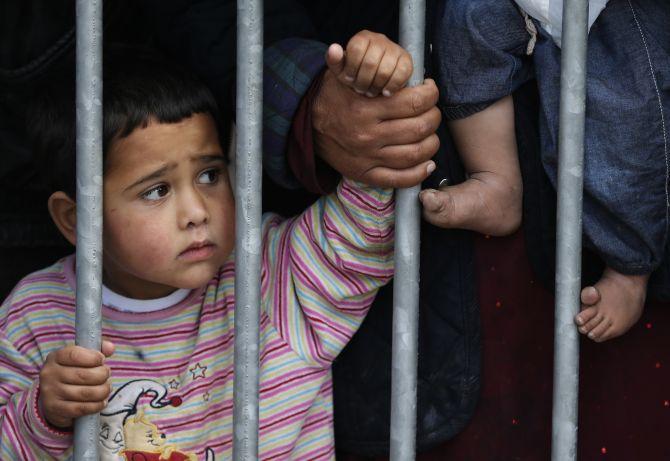 Children below 18 years of age constituted about half of the refugee population in 2015, up from 41 per cent in 2009 and the same as in 2014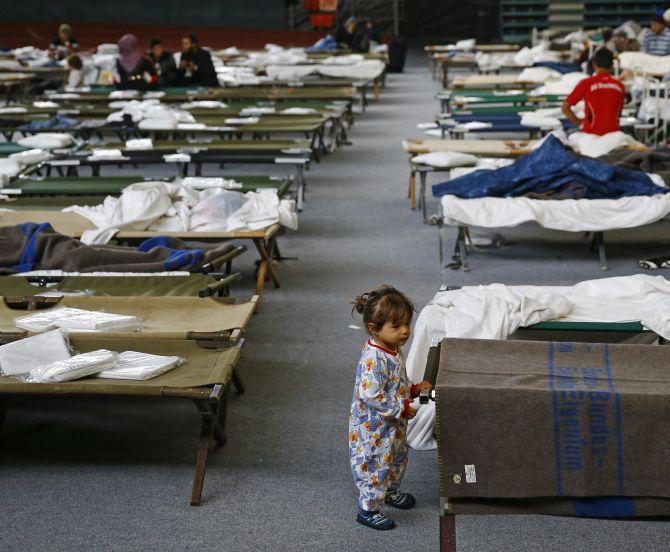 The number of people waiting for a decision on their application for asylum by end of 2015