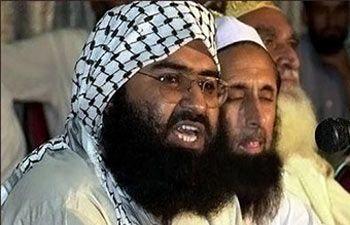 Even as Pakistan on Wednesday detained Jaish-e-Mohammad chief Maulana Masood Azhar, his brother and "several individuals" belonging to his dreaded outfit, suspected to have engineered the Pathankot terror attack, India has said it has no official conformation of the same.
"We have no official confirmation on arrest of Maulana Masood Azhar," MEA spokesperson Vikas Swarup told ANI.
Also, Mohammad Zubair, a minister in Pakistan, told a TV channel that he could not confirm the arrest of Azhar by authorities, according to PTI.
Pakistan's GEO TV claimed that Azhar's brother Abdul Rehman Rauf had also been arrested.
Though Lt Gen (Retired) Abdul Qadir Baloch, minister for frontier regions, confirmed that "Azhar was arrested".
Officials said Azhar, the dreaded terrorist and two other terrorists who were released from an Indian prison in 1999 in exchange for release of 155 passengers of the hijacked Indian Airlines plane, has been taken into protective custody after raids on several JeM offices.
Pakistan has also said it's considering sending a special investigation team to Pathankot as more information would be required to carry forward the process of cooperation with India.
Terrorists belonging to the JeM are believed by India to be behind the Pathankot terror attack on January 2 in which seven security personnel were killed.
A PMO statement issued after the meeting today said it noted with satisfaction that as part of Pakistan's commitment to eliminate terrorism from its soil and the expressed national resolve not to allow the territory to be used for acts of terrorism anywhere.