The BBC is not driven by an "agenda" but by purpose and will not be put off reporting impartially and without fear or favour, the UK-headquartered media organisation's chief has said days after the income tax department survey operation at its New Delhi and Mumbai offices.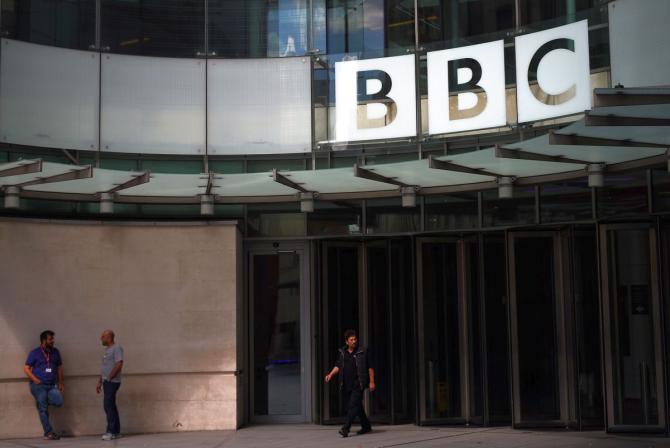 In an email to BBC staff in India reported on Thursday by the broadcaster, Director General Tim Davie thanked them for their courage as he stressed that nothing was more important than reporting impartially. He added that the BBC would help staff in India do their jobs effectively and safely.
"Nothing is more important than our ability to report without fear or favour," Davie said in the email, reported by the BBC.
"Our duty to our audiences around the world is to pursue the facts through independent and impartial journalism, and to produce and distribute the very best creative content. We won't be put off from that task. I'd like to be clear: the BBC does not have an agenda -- we are driven by purpose. And our first public purpose is to provide impartial news and information to help people understand and engage with the world around them," he said.
The income tax survey came weeks after the London-headquartered public broadcaster aired a controversial two-part documentary in the UK, India: The Modi Question, referencing Prime Minister Narendra Modi and the 2002 Gujarat riots.
The email from Davie came a week after I-T officials spent three days carrying out what they called a "survey" at the BBC offices. In an official statement at the end of the searches, the BBC said that it will "continue to cooperate" with the authorities and hopes matters are resolved as soon as possible.
In its statement following the survey, the Central Board of Direct Taxes (CBDT) said it had found discrepancies and that the income and profits disclosed by the organisation's units were "not commensurate with the scale of operations in India".
Earlier this week, the British government strongly defended the BBC and its editorial freedom in Parliament to say: "We stand up for the BBC. We fund the BBC. We think the BBC World Service is vital."
David Rutley, a UK foreign office minister, was responding to an urgent question raised in the House of Commons by the Opposition parties, some of whom branded the action a "deliberate act of intimidation following the release of an unflattering documentary about the country's leader" and sharply criticised the UK government for failing to make a statement on the issue sooner.