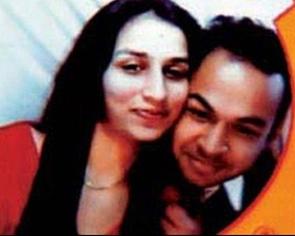 A prime witness in the Nitish Katara murder case has lodged a complaint against Kriparam Sharma, the president of the Congress' Noida unit and a close aide of D P Yadav for alleged extortion in Sahibabad, Ghaziabad.
Ajay Katara, Nitish's brother, in his complaint filed on Saturday at Sahibabad police station alleged that Sharma threatened to kill him if he failed to pay Rs 50 lakh, a senior police officer said.
"Katara also alleged that Sharma is a close aide of D P Yadav. Police are investigating the allegations," said the officer adding that the Congress leader could be arrested.
D P Yadav is an influential strongman of western Uttar Pradesh and his son Vikas and nephew Vishal are accused in the murder of Nitish Katara.
Meanwhile, Sharma has refuted the allegations made by Katara as 'politically motivated.'
In January this year, three UP police constables, deputed for security of Ajay Katara had filed a complaint, alleging their colleague had offered them Rs 50 lakh each for 'not defending' Katara during an attack planned at the behest of DP Yadav. On October 25 last year, Katara also registered a case against Yadav and his supporters for threatening to kill him.
Nitish Katara was allegedly abducted from his classmate's wedding in Ghaziabad on the night of February 16, 2002 allegedly by Vikas and Vishal Yadav. His charred remains were later found near Hapur crossing in Khurja in Bulandshahar, UP.
Image: Nitish Katara was allegedly killed by Vikas and Vishal Yadav for having a relationship with their sister Bharati