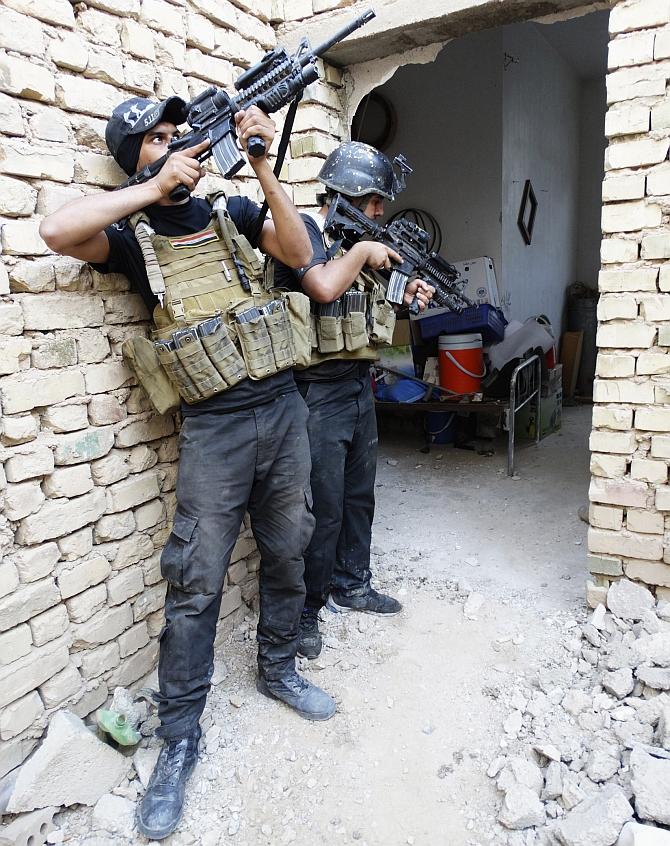 With reports of some youths from India joining the Islamic State, National Investigation Agency has sought permission of the government to register a case against the terror group as well as the banned Al Qaeda.
Apprising the union home ministry about these reports, the NIA suggested that an "open case" under various provisions of Unlawful Activities Prevention Act and the United Nations Convention on terrorism could be filed against the ISIS for brainwashing the youths for terror activities.
This would also come handy for the government to declare the ISIS as a banned organisation, sources said. The ISIS, led by Abu Bakr al-Baghdadi, has been running a reign of terror in Iraq and Syria against the so-called oppression of the West. American intelligence Central Intelligence Agency has put the number of ISIS cadre at 50,000 together fighting in Iraq and Syria.
According to reports, as many as four Indians had joined ISIS. In the same communication, the NIA also expressed its opinion that it wanted to register a first information report against Al Qaeda and drew the attention on the purported video from the global terror organisation.
The NIA said al Qaeda, in its recent India specific video, had asked Indian Muslims to fight against alleged oppression in the country and hence it is a fit case to file the FIR under the Unlawful Activities (Prevention) Act.