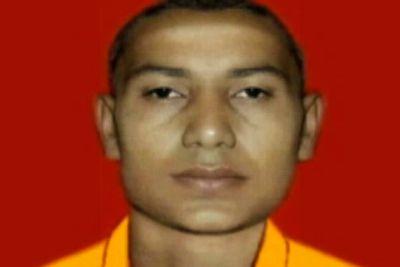 It was either an insider job or someone from outside pretending to be Buddhist who carried out the Bodh Gaya attack, the National Investigation Agency has said.
The probe agency, which released the sketch of one of the suspects on Tuesday, told Rediff.com that the sketch has been prepared based on eyewitness accounts and also some of the hazy CCTV images that emerged during the probe into the blasts.
Two people were injured when 10 blasts rocked the Mahabodhi temple on July 7 morning.
The NIA, which has been probing the case for nearly two weeks now, says that this was an image that they managed to get from a distant CCTV camera and they prepared the sketch by speaking with eyewitnesses also.
The suspect is seen in a ceremonial Buddhist dress and was spotted according to eyewitnesses at 5 am on July 7 morning.
"However, when some of the inmates were questioned about the suspect, they denied knowing this person," the NIA official said.
"We would continue to question people within the premises to find out if they know or had ever seen this person before. We have not concluded on the outfit behind this attack. The probe is very much open ended even now. It could be an insider job or some one hired by an external outfit to carry out this job. We are also looking very closely at the angle which suggests that this blast could have been outsourced to the Indian Mujahideen by an outfit either in Pakistan or Bangladesh," the official informed.