Opposing the bail application of an accused veterinary doctor in the 2022 murder of Amravati-based pharmacist Umesh Kolhe, the National Investigation Agency on Wednesday claimed that he was the "main abettor and initiator" of the crime.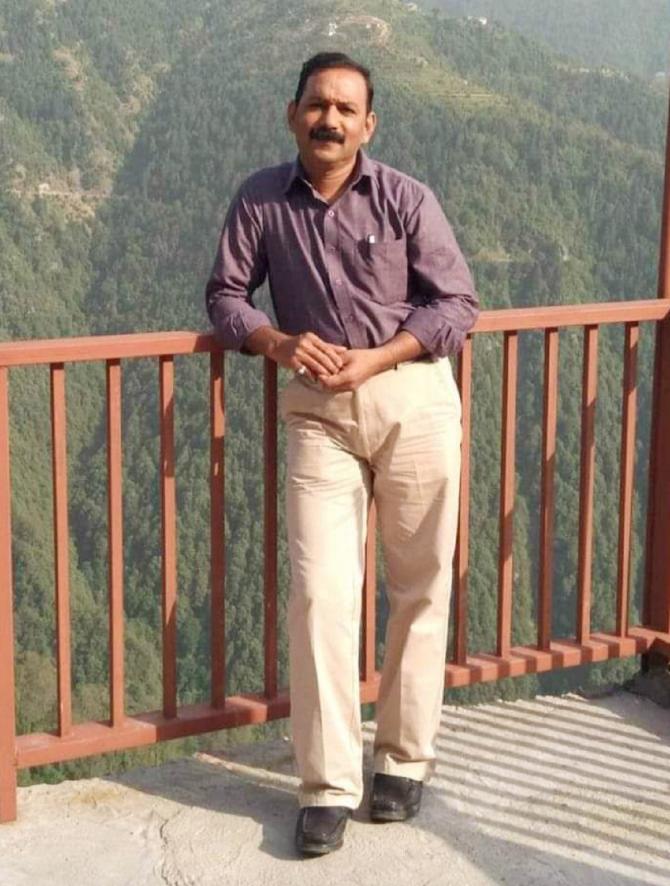 Yusuf Khan, the accused, was the one who took a screenshot of Kolhe's message supporting suspended Bharatiya Janata Party leader Nupur Sharma and instigated others to target him, the agency told a special NIA court in New Delhi in a written reply to the bail plea.
Kolhe, who had shared social media posts backing Sharma over the latter's controversial comments about Prophet Mohammad, was killed in eastern Maharashtra's Amaravati city on June 21, 2022.
As per the probe agency, which has arrested more than ten persons in the case, the accused were seeking to avenge the "insult" to the Prophet.
Khan, booked under the Unlawful Activities (Prevention) Act besides Indian Penal Code sections related to murder, said in his bail application filed through advocate Shehzad Naqvi that he was not a "Tablihgh Jamat" member as claimed by the NIA.
There was not an "iota of evidence" against him, he claimed.
The NIA, in its response, submitted that he was directly involved in the conspiracy and commission of offenses.
"The applicant is the main abettor and initiator of this whole case," and the only Muslim member of the 'Black Freedom' WhatsApp group where Kolhe had shared a post supporting Nupur Sharma, it said.
Khan, who was angered by Kolhe's message, took a screenshot of it and forwarded it with instigating text to 'Kalim Ibrahim' WhatsApp group in which co-accused Irfan Khan was admin and active member, the NIA said.
Yusuf Khan also forwarded the same to many other individuals, and also approached another co-accused Atib Rashid and instigated him to take revenge on Kolhe, the agency claimed.
"Within a week, owing to his abetment, it resulted in the murder of the victim," the NIA added.
It also said that the accused was "making a poor and deliberate attempt to impress upon court that he is Sunni Muslim following the Barelvi sect and ideology of Tablighi Jamat is opposite to it."
Rather, it was a "planned terrorist act" carried out by individuals belonging to Islam to avenge remarks of Nupur Sharma which were supported by Kolhe, the probe agency said.
The court will hear the bail application on March 24.