Wrapping up his four-day State Visit to the United States, Prime Minister Narendra Modi on Friday asserted that a new and glorious journey of India-US ties has begun and the world is watching the two great democracies strengthening their bond.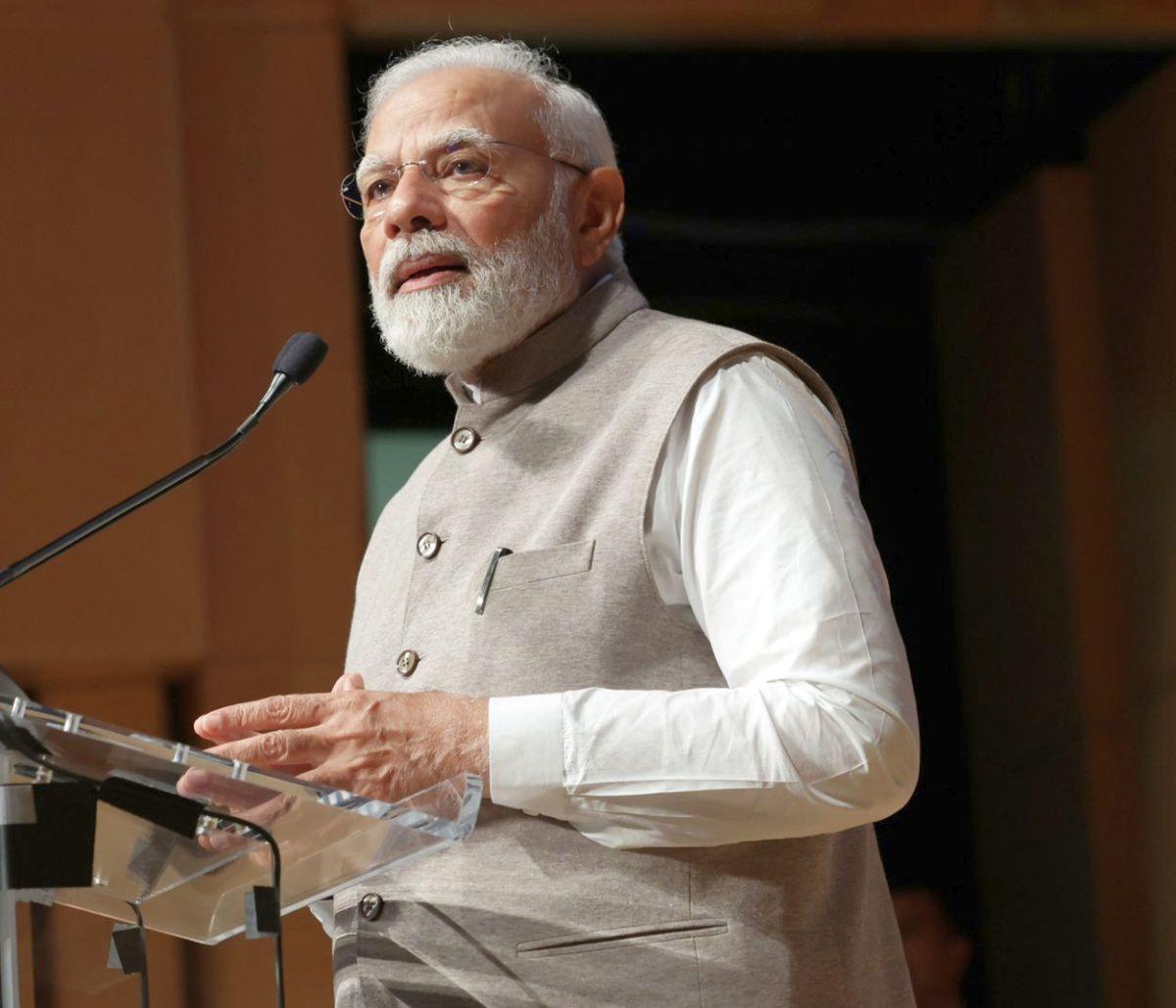 Addressing a cheerful gathering of Indian community members at the Ronald Reagan Building and International Trade Center in Washington, DC, Modi said the full potential of partnership between the two countries is yet to be realised and that their ties is all about making the world better again in the 21st century.
The two countries have seen convergence on global issues and their growing ties will be a boost for "make in India and make for the world" efforts, he said, referring to agreements on technology transfer, boosting manufacturing and strengthening industrial supply chain.
India is the mother of democracy and the US is the champion of modern democracy, and the world is watching the strengthening of ties of two great democracies, the prime minister said.
The diaspora will play a big role in helping realise the true potential of the two countries' ties and this is the right time to invest more and more in India, he said.
"Together we are not just forming policies and agreements. We are shaping lives, dreams and destinies," he said of the India-US ties.
Both countries are taking strong steps for a better future, said the prime minister at the programme, which was the last programme on his busy agenda in the US. He has left for Egypt on a State Visit at the invitation of President Abdel Fattah El-Sisi.
Lauding the diaspora for its conduct and contribution to the US, he credited them for strengthening ties and described the bond between the two countries as not only about commerce and trade but emotional as well.
He announced that people of Indian origin will not have to leave the US for H-1B visa renewal, drawing massive praise from people present in the hall and outside listening to him.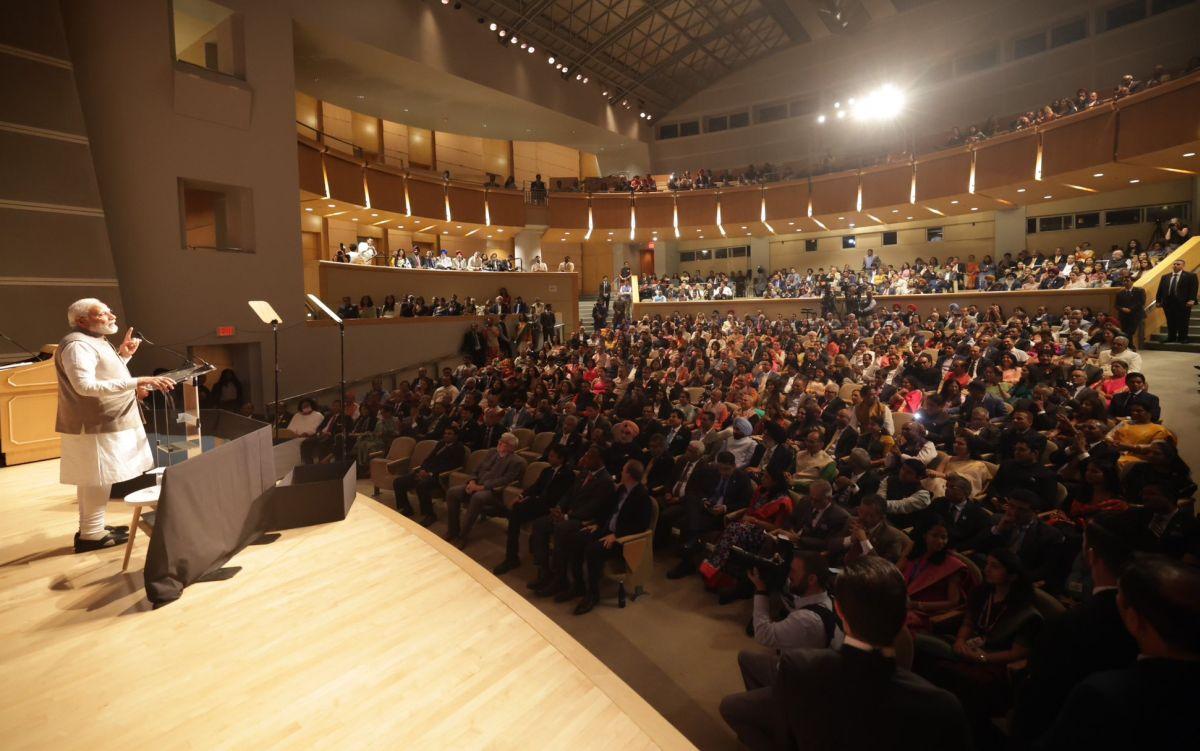 IT professionals will benefit greatly from this, he said, adding that a pilot project will begin this month. This facility may also be extended to L-category visa (intra-company transfer visa) depending on experience, Modi said.
Facilities for the diaspora is also a priority for India, he said, adding that it will now open a new consulate in Seattle and two in other cities. The US is also opening new consulates in Ahmedabad and Bengaluru, the prime minister added.
"In the last three days, a new and glorious journey of the mutual relationship between India and the US has begun," Modi said of his visit. It was marked by his extensive talks with President Joe Biden in the White House every day of his three-day stay in Washington.
Prime Minister Modi during his US State Visit held talks with President Biden and addressed the Joint Session of Congress. He also addressed young entrepreneurs and met top CEOs.
As his visit to the US ended, Modi tweeted, "Concluding a very special USA visit, where I got to take part in numerous programmes and interactions aimed at adding momentum to the India-USA friendship. Our nations will keep working together to make our planet a better place for the coming generations."
In his nearly 35-minute address to members of the Indian diaspora, Modi also lauded Biden as a seasoned and sorted leader, and praised his efforts in taking the ties between the countries to a new high. "I publicly praise his efforts," he said.
Noting that General Electric has decided to manufacture fighter plane engines in India, he said it will prove to be a milestone for India's defence sector.
With this decision, the US will not only share technology but also mutual trust, he said, shining a light on the growing bonhomie between the two countries.
In this context, the prime minister spoke of several leading US companies' decision to invest in India in a raft of sectors and said this will boost employment, technology and innovation in India.
"You are filled with pride to see how India's strength is giving a new direction to the world's development. India today is among some countries where economy is growing at such a fast pace. The world is looking at your India," he said.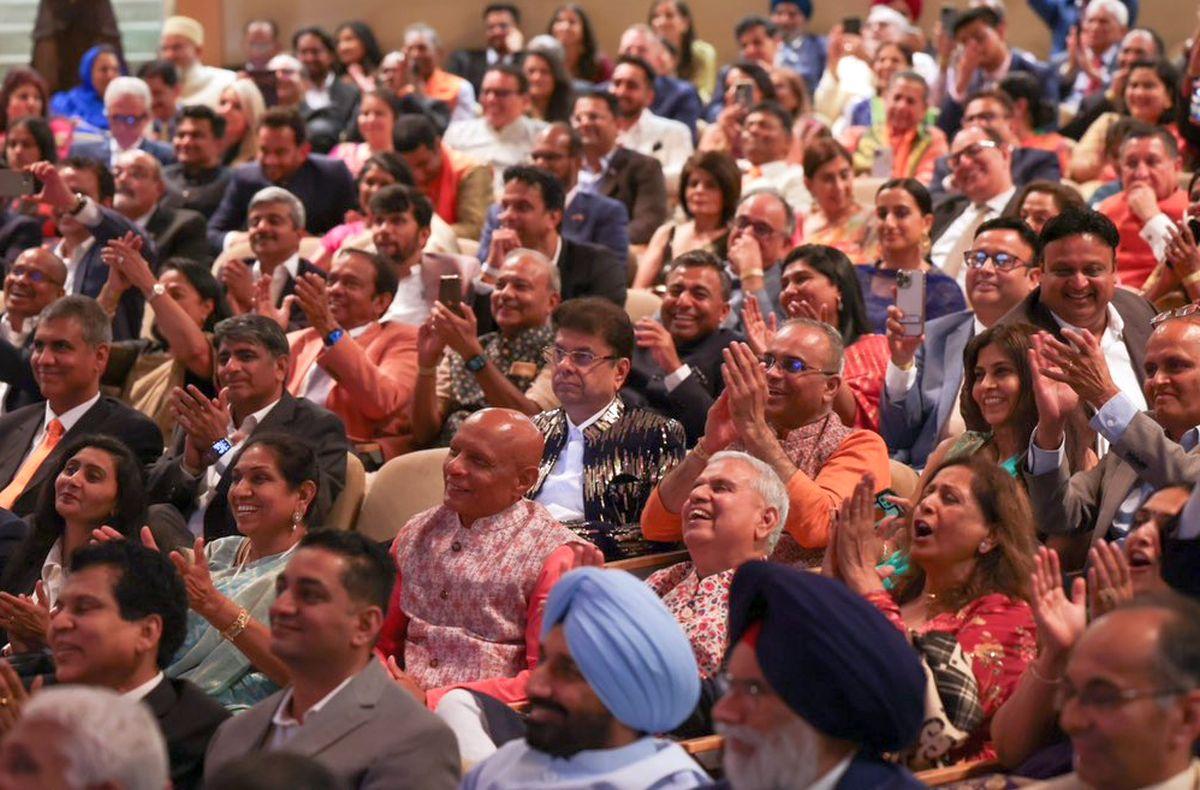 Amid chants of 'Modi, Modi', he said the biggest reason behind India's progress is its self-confidence.
Hundreds of years of slavery had snatched self-confidence but new India has today got back its self-confidence, he said.
The new India knows its path and direction, and has no confusion about its decisions and resolve. It is now turning its potential into performance, Modi said.
He cited massive infrastructure projects going on in the country to assert that the India's new growth story is being written in many tier-2 and tier-3 cities.
The investment India is making in its infrastructure has never happened earlier and digital revolution it has seen is unprecedented, Modi said.
The affection he has received on the visit has been wonderful, he said and credited the diaspora's hardwork, conduct and contribution to the US' development.
Google's Artificial Intelligence research centre will work on over 100 Indian languages, and it will be of lot of help to those not conversant with English, he said.
Modi also told the audience that a Tamil studies chair will be established at the University of Houston with the Indian government's help and asked them to be proud of the fact that Tamil is the "world's oldest language".
He also expressed his happiness at the US government's decision to return over 100 antiquities which found a way out of India through illegal means.
He praised the US government for respecting the feelings of India and Indians and said this further strengthens their ties.