Former Prime Minister H D Deve Gowda, who on Sunday attended the inauguration of the new Parliament building in New Delhi said it is his good fortune that he witnessed a great moment in India's democratic history.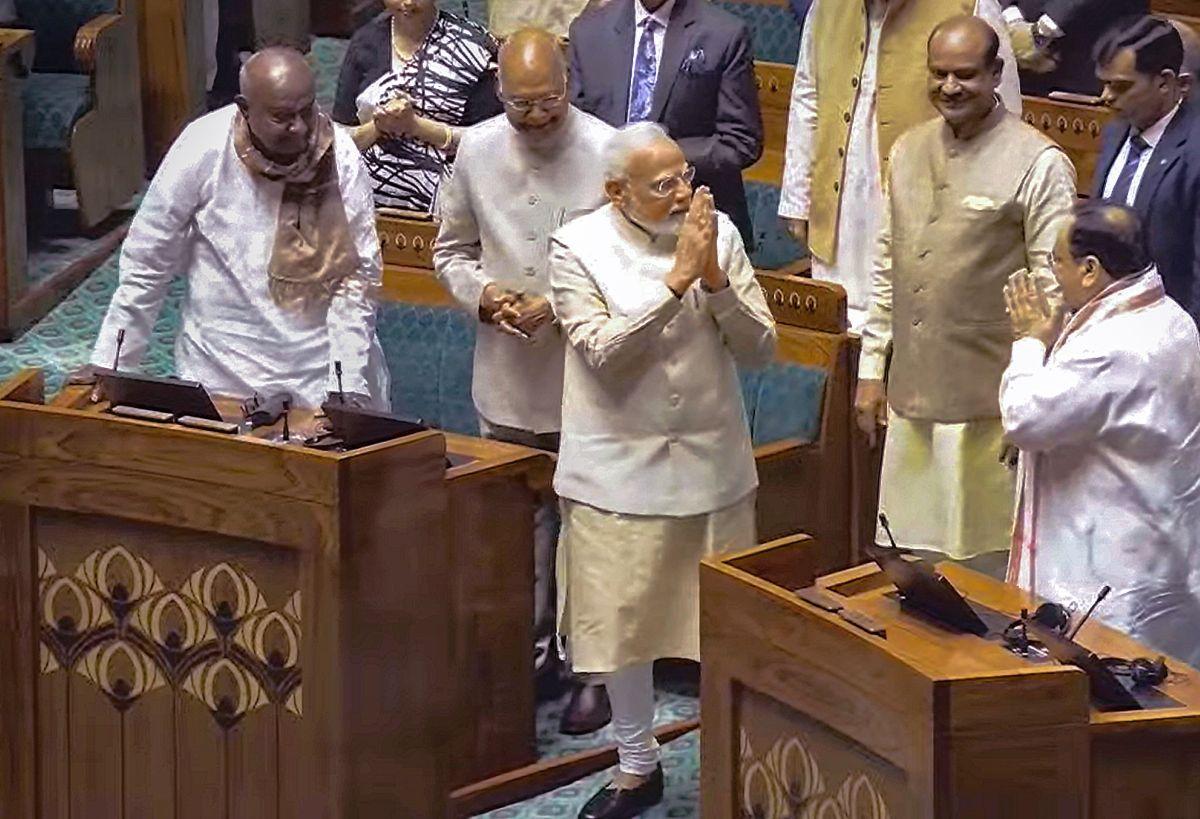 The 91-year-old expressed his joy, saying he never thought that he would sit in a new Parliament building in his lifetime.
"It is my good fortune that I witnessed a great moment in India's democratic history. I entered the Karnataka legislative Assembly in 1962 and have been a Member of Parliament since 1991. When I entered this great house of the people 32 years ago, I had never thought I will be Prime Minister, and I did not expect to last this long in public life," Gowda said.
"But the even bigger surprise is that I never thought I will be seated in a new Parliament building in my lifetime -- I did so at the age of 91," he said in a statement.
In the Indian tradition, and in the lifetime of an ordinary Indian, the construction of a new home and entering a new home is a very auspicious and rare moment, he said, adding that "In the life of a nation, it is an extraordinary moment."
Noting that when the old Parliament House was inaugurated, India was still under colonial rule and freedom was not on the horizon, the Janaat Dal-Secular patriarch, remembering the several prominent national personalities, said, "Our nation and Parliament is not stained by a bloody revolution".
"We became a nation through peaceful and non-violent means. This was a priceless achievement. That is our inheritance and that is the value system we have to preserve and pass on to our future generations," he said.
According to Gowda, since Independence our Parliament has seen highs and lows, and it has seen arrogance and humility, victories and defeats, but overall it has tried to keep a balance and fulfill the aspirations of the people of India.
Parliament has nourished all castes, all ethnicities, all religions, all languages and all geographies, the veteran leader said, "It has accommodated all nature of opinion, ideas and ideologies. It has celebrated diversity and there is no greater goal for us in this new home of our democracy than to preserve this enormous diversity of India."
He pointed out that the people of India have always been watchful and very wise, and that whenever they have seen someone commit excess and disturb the equilibrium of our nation, they have quietly taken them out of this great house.
"They have taught us all public servants the hardest lessons at times. I salute all the people of India on this occasion of the inauguration of the new Parliament building," Gowda said.
"I sincerely pray that our rich democratic tradition continues and flourishes as time passes by and helps India shine for all time to come," he added.
© Copyright 2023 PTI. All rights reserved. Republication or redistribution of PTI content, including by framing or similar means, is expressly prohibited without the prior written consent.