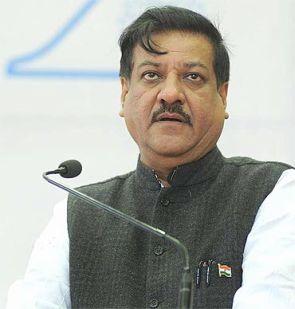 Maharashtra Chief Minister Prithviraj Chavan Wednesday called for further examination of certain provisions of the NCTC dealing with operations against terrorist groups in states.
"Paragraphs 5.2 and 5.3 of the proposed draft order require further examination to understand the implications of these provisions on operational efficacy and clarity on respective roles in such joint operations," Chavan said, addressing a conference of chief ministers on internal security.
Paragraph 5.2 of the draft order to set up the National Counter Terrorism Centre stipulates that operations against terror groups would be carried out through or in conjunction with the state police forces.
The subsequent paragraph states that the NCTC shall have the authority to requisition the services of special forces to assist the state police for any operation against terrorist of terrorist group.
Chavan also sought Central help in strengthening the intelligence wing by assisting the states in using "cutting edge technology for data mining, voice identification and call data analysis."
The chief minister also wanted the Centre to set up FM radio stations to relay programmes in local dialects in the left wing extremism affected areas to counter the "targeted and sustained multi-lingual propaganda" of the Naxal outfits.
"It is important to launch counter-campaign to expose the anti-development actions and unconstitutional stance of the Maoists," Chavan said.