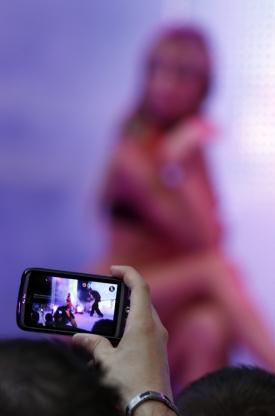 The National Cyber Safety and Security Standards is ready with the 'schematics' that would help government block all porn websites which are mainly responsible for crimes against women, Dr S Amarprasad Reddy, additional director general, NCSSS, on Saturday said.
There were three crore porn websites and recently the Supreme Court also asked about the possibility of blocking them, he said.
"Now the schematics for blocking the websites are ready, and it will soon be given to the government for operation," he said at the inauguration of the First National Cyber Defence Research Centre at KalasalingamUniversity.
Pornographic addiction was the reason for crimes against children also, he claimed. About 7,200 children were raped every year, and many child abuse cases go unreported, he said.
Tamil Nadu would be having the maximum number of National Cyber Defence Research Centres with eight of 60 centres to be located in the state. The centre here had been set up with the collaboration of the University at a cost of Rs 40 lakh. The number of service providers should increase manifold in India like in developed nations to track crimes involving IT.
"Now even blocking the website takes three months."
Major crime groups had developed great expertise in outsourcing much of their business to specialists -- money launderers, hackers, cartels, triads, and gangs, he said.
NCDRC's Forensic Research lab would be equipped to indentify and support law enforcement to stop such crimes besides organised health care frauds, among others, he said.
The NCDRC would be monitoring any software or technology or social media, if it is going to create threats to national security, he said. The KalasalingamUniversity would focus on forensic aspect of the cyber crime.
The centre would also help students take up career in cyber security.
A high level committee with world class expertise in eight fields, including malware, mobile security, networking security and national security, would manage the NCDRC.
It would develop safe software that could be used for national security purpose, and make today's systems more secure, he said. Madras high court judge, Justice C T Selvam, who was the chief guest, said the present law was not enough to deal with cyber crimes.
Besides, police personnel did not have enough expertise to pin the criminals down. There should be enough trained police personnel to deal with cyber crimes. Justice T N Vallinayagam, judge, Lok Adalat, and former high court judge, presided over the function.