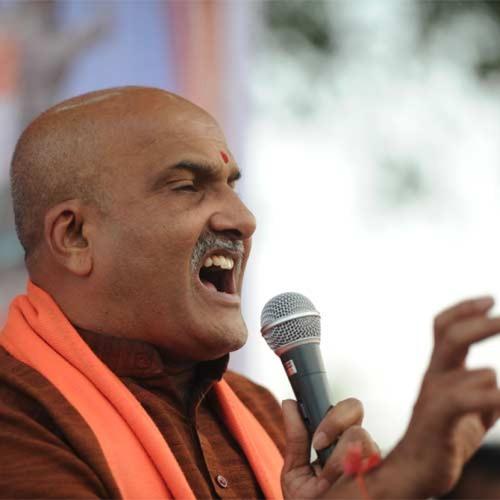 A day after a Goa minister spoke against young girls visiting pubs in short dresses, Sri Ram Sene chief Pramod Muthalik welcomed the statement saying it showed that several important people shared his views.
"Dhavalikar (Goa's PWD Minister Sudin Dhavalikar) is one of the important persons in the state. He has realised how pub culture has increased. That is why he has made such a statement," Muthalik told PTI.
"I am thankful to the minister. There are several people in BJP and Congress who are in tandem with our ideology but they are afraid that if they speak in open, they will face wrath," he said.
"There are several people who want our culture to be preserved," he expressed.
Dhavalikar had told mediapersons on Monday that the (practice of) young girls going to pubs in short dresses does not fit in our culture.
"What will happen to our Goan culture, if we allow this?...The scantily dressed girls visiting pubs project wrong culture and this should be stopped," he had said.
The minister had also said, "Whatever Muthalik is saying is not wrong. He is not speaking against any religion. Everyone has a right to speak about his own religion."
Muthalik today said that he will meet Dhavalikar when he comes to Goa to meet Chief Minister Manohar Parrikar.
"I want to work within the parameter of law. We will create awareness against pub culture. We will distribute pamphlets and hold meetings against the pub culture," he said.
After the awareness drive, the Sene would resort to the peaceful protests, he added.
The Sri Ram Sene activists had attacked girls and men in a pub in Mangalore in 2009, claiming the women were violating traditional Indian values.
Muthalik's induction in BJP ahead of recent Lok Sabha elections was cancelled after a hue and cry was generated apparently over his anti-modernity image.
Image: Pramod Muthalik
© Copyright 2022 PTI. All rights reserved. Republication or redistribution of PTI content, including by framing or similar means, is expressly prohibited without the prior written consent.