A 15 per cent water cut will be implemented across Mumbai for 30 days from March 31 to fix a hole in a crucial supply tunnel, the Brihanmumbai Municipal Corporation (BMC) said on Tuesday.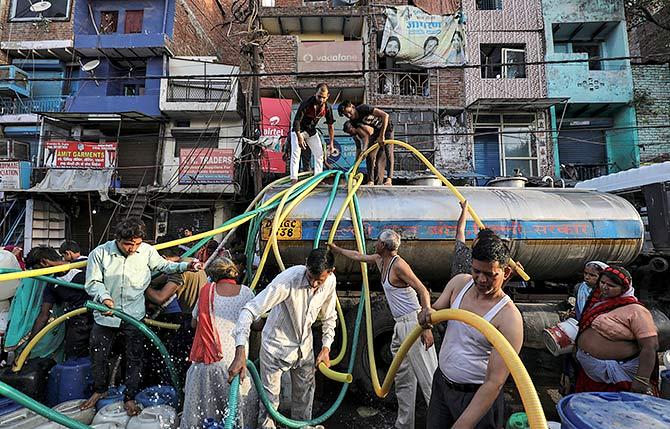 Water has been leaking from the tunnel after it was recently punctured in Thane while digging a borewell, the BMC said in a release.
According to the civic body, its Bhandup water complex, which takes care of 65 per cent of the total water supplied to Mumbai, receives about 75 per cent of its supply through this 15-km-long tunnel that has a diameter of 5,500 mm.
"This tunnel got punctured in Thane due to digging of a borewell and water is leaking on a large scale. It is necessary to isolate the tunnel completely for repairs and use an alternate transmission system for bringing water to Bhandup, during repairs period," said the BMC release.
The corporation said that the water supply to Mumbai and its suburbs will get affected during the switching over of transmission systems and repairs. Therefore, it has decided to impose a water cut of up to 15 per cent, said the civic body.
The BMC also appealed to citizens to use water judiciously and co-operate with it.
© Copyright 2023 PTI. All rights reserved. Republication or redistribution of PTI content, including by framing or similar means, is expressly prohibited without the prior written consent.