Mullah Yaqub, who was in his early 20s, was killed by Taliban who didn't want him as their leader and Pakistan, says a top Afghanistan lawmaker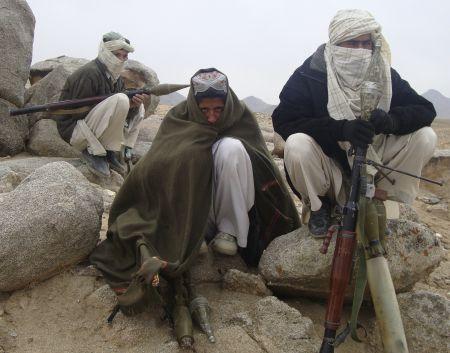 The son of late Taliban supremo Mullah Omar has been killed in Quetta with opposing factions and Pakistan having a hand in his death, according to a top Afghan lawmaker.
Mullah Yaqub, who had hoped to succeed his father as the leader of the Taliban, was killed while at a meeting in the city last Thursday, Afghanistan's Tolo TV reported quoting Afghanistan's first Deputy Speaker of the Wolesi Jirga (Lower House of Parliament) Zahir Qadir.
"We were told about Mullah Omar's death two years back and now his son Mullah Yaqub, who was 21 or 22-years-old, was trying to be appointed as his father's successor. But Mullah (Akhtar) Mansour also tried to become leader of the Taliban, therefore it is said that he was killed some days back," Qadir said.
"The opposing Taliban and Pakistan had a hand in killing Mullah Yaqub. The reality will be made clear soon," he said.
However, Afghan Taliban rejected Qadir's claim that Mullah Omar's son had been killed in an attack in Pakistan. "There is no truth in the claim. Yaqub is alive and I am in contact with him," a senior Afghan Taliban leader told The Express Tribune.
Another Taliban leader, Dr Aminul Haq, was quoted as saying that he contacted Yaqub two days ago and Afghan officials were issuing baseless statements to create a misunderstanding within the group.
The claims and counter claims come amid a widening Taliban rift over Mullah Akhtar Mansour's nomination as the group's supremo following the announcement of Mullah Omar's death.
Mullah Omar's family has refused to pledge allegiance to Mullah Mansour. Mullah Omar's son Yaqub had challenged Mullah Mansour's appointment as the Taliban chief.
Mullah Omar's younger brother Mullah Abdullah Mannan is also against Mullah Mansour's nomination. Senior Taliban leaders opposed to Mullah Mansour's nomination, as the group's supremo have reportedly launched a parallel council and declared themselves as the 'Islamic Emirate of Afghanistan'.
The Taliban last week had confirmed the death of Mullah Omar in a statement. The statement did not say when and where he died but said "his health condition deteriorated in the last two weeks".
However, the Afghan government had said Mullah Omar died in April 2013 in Pakistan.

Image: Taliban fighters pose with weapons in an undisclosed location in Afghanistan. Photograph: Reuters