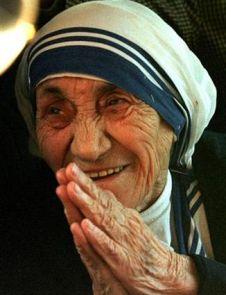 The Vatican on Tuesday declined to comment on Rashtriya Swayamsevak Sangh chief Mohan Bhagwat's controversial remarks on Mother Teresa but said the missionary's was a beacon of hope for the world's poor and downtrodden.
"The Holy See doesn't wish to comment on political turn of events in any country. The Blessed Mother Teresa is a beacon of hope for the poor and downtrodden. Her life has been an inspiration for people across the world," a Vatican spokesman was quoted as saying by Times Now TV channel.
Vatican's comment came after Bhagwat during an event in Rajasthan on Monday said that conversion to Christianity was the main objective behind Mother Teresa's services.
"Mother Teresa's service would have been good. But it used to have one objective, to convert the person, who was being served, into a Christian," he had said.
"The question is not about conversion but if this (conversion) is done in the name of service, then that service gets devalued," he said.