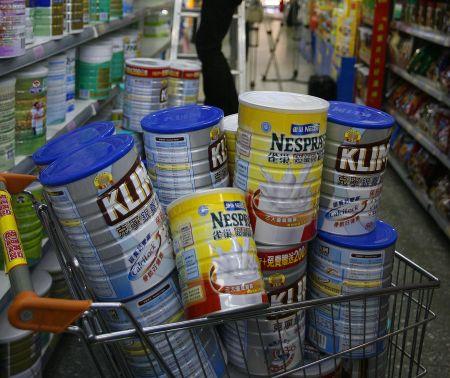 Amid the raging controversy over high lead content in Nestle's 'Maggi' noodles, a sample of the company's milk powder has been declared unsafe by the Tamil Nadu Food Safety Wing.
The larvae were found by K Prem Ananth, a taxi driver from Coimbatore, when he bought the Nestle NAN PRO 3 milk powder for his twin babies. According to a report, the sample contained 28 live larvae and 22 rice weevils.
Explaining about the time he found the larvae, Prem Ananth said that he had already fed one of his children and was mixing a separate batch when he spotted the larvae.
Ananth said two days after the feeding, the infant developed a skin allergy and was admitted to a private paediatric care centre.
He registered a "voice complaint" with the Nestle customer support, which sent local area manager G Krishnaperumal to investigate the matter.

Krishnaperumal offered to replace the product but Ananth refused. The representative then promised to test the powder at the company's certified laboratory, an offer which Ananth again rejected since he was not convinced Nestle would conduct an impartial probe.
Ananth has reportedly filed a complaint with the Food Safety Cell in Coimbatore.
R Kathiravan, the designated food safety officer, confirmed the report about larvae in the milk powder but said the results cannot be used to classify all Nestle products as unsafe.
Image used is for representational purposes only