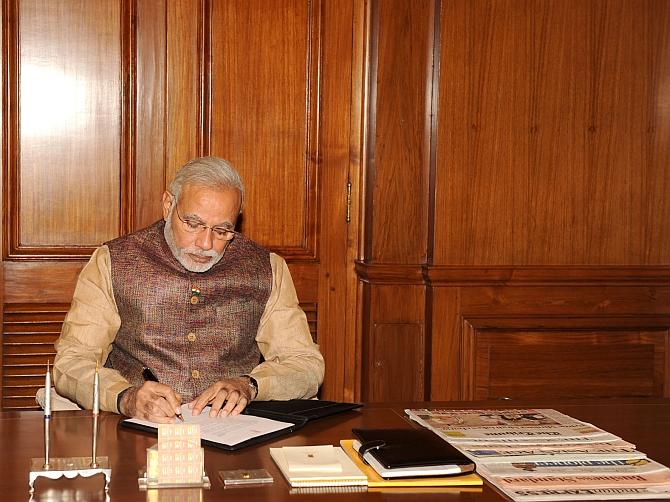 Prime Minister Narendra Modi on Friday wrote to his Netherlands counterpart Mark Rutte condoling the death of Dutch nationals in the Malaysian air tragedy.
"I was shocked and deeply saddened by the news of the very tragic and unfortunate loss of nearly 300 lives in the Malaysian airliner crash in Ukraine. As more than half of those who perished in the crash were from the Netherlands, this terrible tragedy must be particularly painful to you and the people of your country," Modi said in a letter to Rutte.
The Malaysia Airlines Boeing 777 flight MH17 was blown up over Eastern Ukraine by a sophisticated BAK surface-to-air missile yesterday believed to be fired by pro-Russia rebels.
Modi said the people of India share the sorrow and stand in mourning with the bereaved families and the Dutch people in their hour of grief.
"While nothing can compensate for the sudden and the senseless loss of their loved ones, I do hope they will draw some comfort and strength from the thoughts and prayers of people around the world," he said.
The PM hoped that the circumstances of the disaster are "established quickly" so that all can work in preventing such tragedies.
Those killed included 173 nationals from the Netherlands from whose capital Amsterdam the Flight MH17 took off for Malaysian capital Kuala Lumpur. About 100 of those killed were world renowned AIDS researchers and activists heading to Australia for an AIDS conference.

Image: Prime Minister Narendra Modi