Prime Minister Narendra Modi is in Bejing on Friday and got down to business. After a ceremonial welcome at the Great Hall of People, he held talks with Chinese premier Li Keqiang.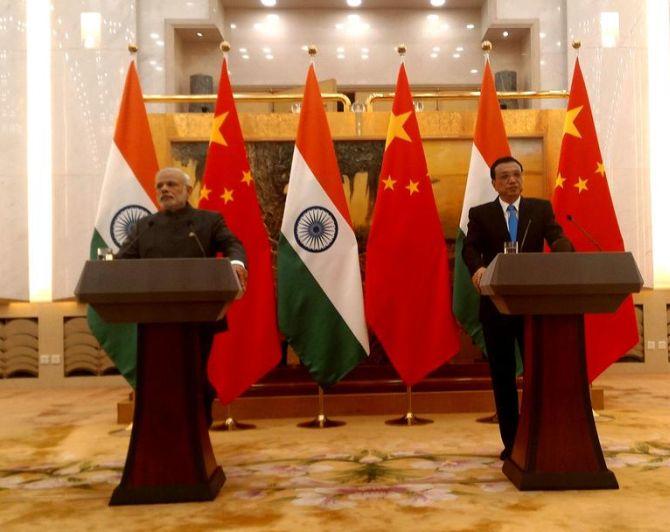 The two leaders made a joint statement after signing the agreements. Here are the highlights:
1)I am very grateful to President Xi Jinping for special gesture of hosting me in Xian and for showing me city's extraordinary heritage
2) I am pleased to visit China in the first year of my government. This is one of our most important strategic partnerships
3) We have a historic responsibility to turn this relationship into a source of strength for each other and a force of good for the world
4) Our conversations were candid, constructive and friendly. We covered all issues including those that trouble smooth development of relations
5) On the boundary question, we agreed that we continue to explore a fair, reasonable and mutually acceptable resolution.
6) We agreed that as we move ahead, we should be sensitive to each other's interests and strengthen mutual trust and confidence
7) Our decision to open consulates in Chengdu and Chennai reflects growing mutual confidence and shared commitment to expand relationships
8) This is India's year in China, next year will be China's year in India
9) We have set high level of ambition for our economic partnership
10) This has been a very productive and positive visit. I look forward to working with President Xi and Premier Li
For PM Modi's full speech, click HERE