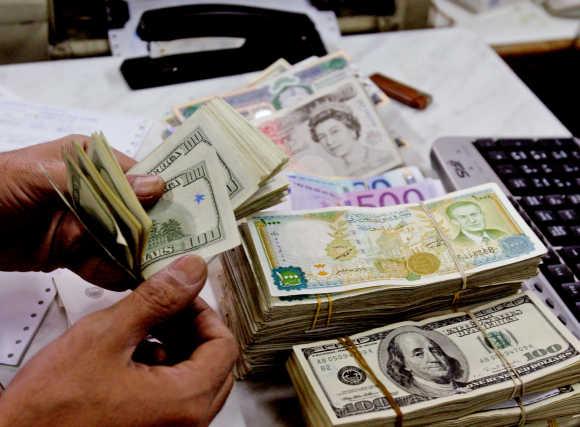 After assuming office, the Narendra Modi government on Monday constituted a Special Investigative Team to unearth black money.
The SIT will be headed by former Supreme Court judge M B Shah and will include the revenue secretary, Central Bureau of Investigation and Intelligence Bureau directors,
Enforcement Directorate official and Reserve Bank of India's deputy governor. Former Supreme Court judge Arijit Pasayat will be the vice-chairman of the panel.
The Supreme Court had last week granted the government one week to constitute the SIT for monitoring of all black money cases. "In the first Cabinet of the new government... in the light of the directions of the Supreme Court we have constituted an SIT for unearthing black money... This was an important issue for us," said Law and Telecom Minister Ravi Shankar Prasad after a one-and-a-half-hour long cabinet meeting.
© Copyright 2021 PTI. All rights reserved. Republication or redistribution of PTI content, including by framing or similar means, is expressly prohibited without the prior written consent.