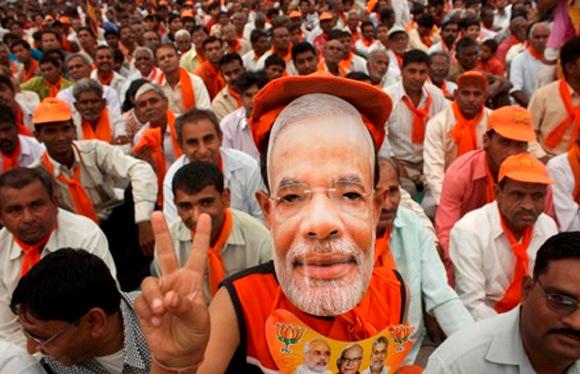 Almost 730 days completed, another 1,095 to go... the Narendra Modi government has pulled no stops to highlight the many ways in which it has taken this country to greater heights in the two years that it has been in power for.
Rediff.com asks you, Dear Reader, to assess the Modi sarkar's performance in these two years.
Take Rediff.com's Pulse of the Nation poll and let India know what you think of Mr Modi and his government.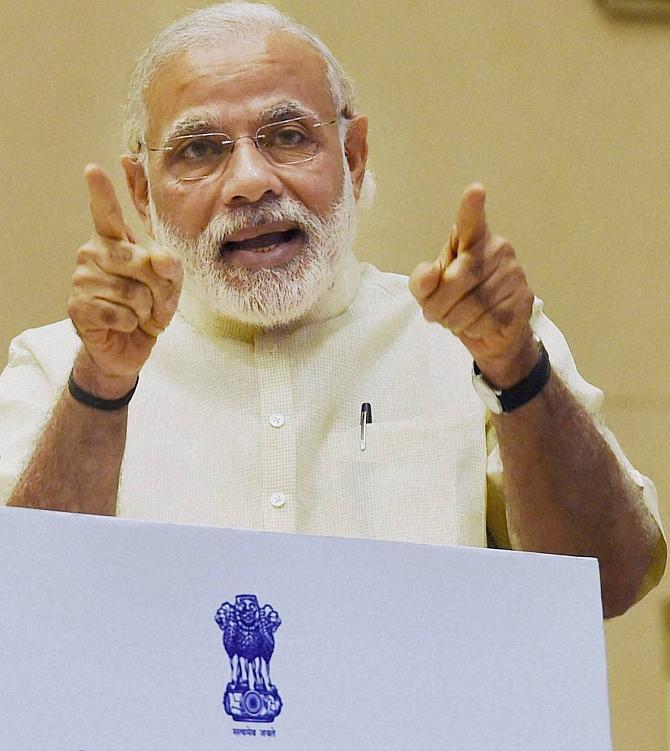 ---
---
---
---
---
---
---
---
---