An Assam Rifles team and a group of Nationalist Socialist Council of Nagalim-Isak-Muivah (NSCN-IM) cadres were engaged in a "minor confrontation" in Intanki National Park in Nagaland, an army source said on Saturday.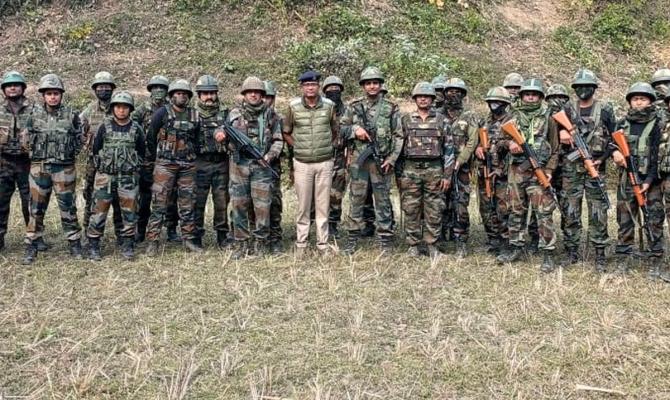 The incident, which happened on Friday evening, lasted for around 40 minutes, though it did not escalate, he said.
"Multiple Assam Rifles teams were out for patrolling for durations varying from 72 to 96 hours in the run-up to Republic Day celebrations. One such patrolling team, while returning after completing the assigned task, took a break at Intanki National Park around 4 PM on Friday.
"During the break, the patrol party observed NSCN-IM cadres moving on the same route and the two parties had a minor confrontation," he said.
According to the ceasefire agreement, the Assam Rifles patrolling team leader "decided to disengage his troops and ensured that the incident did not escalate", the source said.
A purported video of the incident showed a discussion between the two sides in which the paramilitary personnel claimed that they had lost their way.
The authenticity of the video, however, could not be independently verified.
Notably, a framework agreement was signed between the Centre and the Nationalist Socialist Council of Nagalim-Isak-Muivah in 2015 to arrive at a "mutually-acceptable" way of addressing the Naga political issues.
The framework agreement came after over 80 rounds of negotiations since the ceasefire pact was sealed in 1997 following decades of insurgency, which started in Nagaland soon after Independence in 1947.
However, the final solution is yet to see the light of the day.
© Copyright 2023 PTI. All rights reserved. Republication or redistribution of PTI content, including by framing or similar means, is expressly prohibited without the prior written consent.