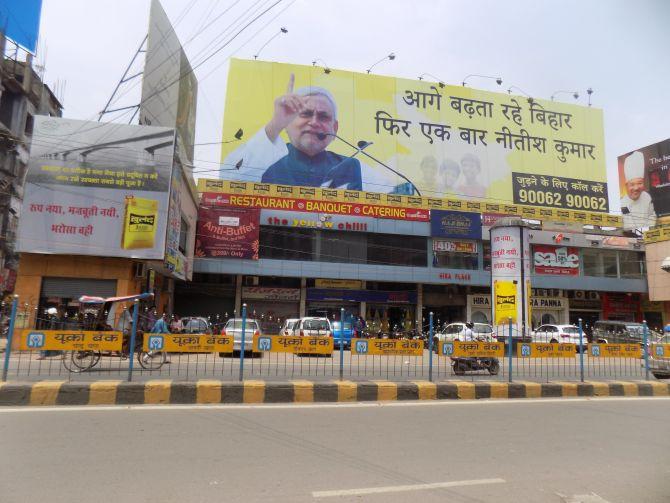 Former Election Commission observer K J Rao says political parties are in a race to display money power by erecting hoardings and banners across Patna. MI Khan reports
K J Rao, the man who was lauded for ensuring free and fair polls in the 2005 assembly polls, says he is pained to see the mindless display of money power in Patna. The city has been shrouded with hoardings, banners and large cutouts of political leaders in preparation for the upcoming assembly polls.
"In 2005, it was muscle power, but the 2015 elections may see muscle power combined with money power to hamper free and fair polls," says Rao.
Rao, who was an Election Commission observer in 2005, says it appears that all political parties have joined the race to display money power by erecting more number of hoardings and banners.
The septuagenarian recalls his challenging task in 2005, when Bihar was infamous for large-scale rigging of polls amidst violence.
"Action should be initiated against violators under the defacement Act. The concerned officials including the district magistrate and superintendent of police should act without waiting for a directive from the Election Commission, says Rao, who is the general secretary of the Foundation for Advanced Management Election founded by former chief election commissioners S Y Quraishi, J M Lyndoh, T S Krishnamurthy and N Gopalswami.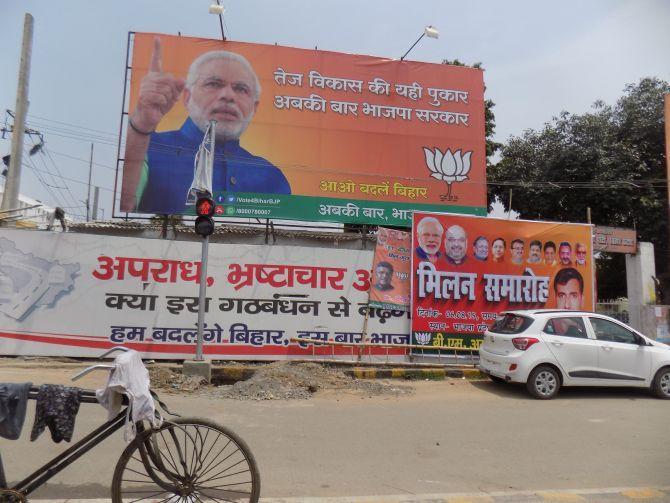 His advice to DMs and SPs is to be neutral and act against those found violating the rules without fear.

"Officers should work impartially and act without prejudices. The Election Commission should also take disciplinary action against erring officers," he says.
Rao admits that caste still plays a significant in Bihar polls, but appeals to political parties to give tickets to leaders with clean and honest image.

The two main rivals in the polls -- the grand alliance of JD-U, RJD, Congress and NCP led by Nitish Kumar and BJP led NDA headed by Prime Minister Narendra Modi are fighting for the voters' attention with large hoardings across the city.
Photographs: MI Khan/Rediff.com