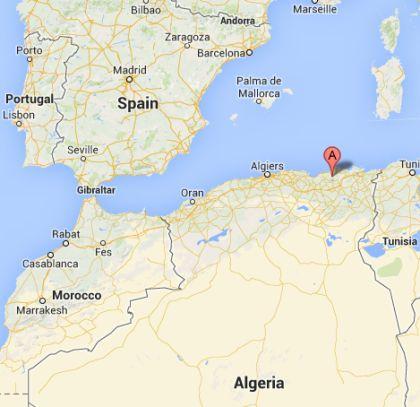 An Algerian military transport plane has crashed in mountains in the north-east of the country with 103 passengers and crew on board.
Media reports suggest that only 1 out of 103 on board has survived the crash.
The plane -- reported to be a Hercules C-130 -- crashed in a mountainous area of Oum al-Bouaghi province, en route to Constantine, BBC reported.
The plane is said to have been carrying military personnel and family members.
Women and children were among the dead, officials said.
"Its original departure point is believed to have been the Sahara Desert garrison city of Tamanrasset, 1,500km south of Constantine, but it had made a stop in Ouargla," BBC reported.
A source told Ennahar radio that contact was lost with the military plane between Oum al-Bouaghi and Constantine, as it may have been starting to make its descent prior to landing, the report added.
It crashed into Djebel Fertas mountain, some 380 km east of the capital Algiers, senior military official Col Lahmadi Bouguern was quoted as saying on state media.
He said bad weather and gusty winds were the probable cause of the crash.
The plane was carrying 99 passengers -- soldiers and their families -- as well as four crew members, a security source told AFP news agency, according to the BBC report.
Image: A Google map pointing at the crash site in Algeria
.