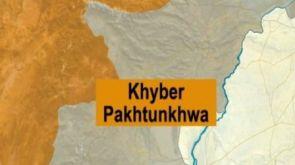 At least six paramilitary soldiers were killed and seven others injured when heavily-armed militants attacked a Frontier Constabulary post in northwest Pakistan, police said on Wednesday.
Three personnel of Khasadar Force, a paramilitary police, were missing after the attack on Kishan Ganga check-post near Frontier Region in Peshawar district of Khyber Pakthunkhwa province Tuesday night, they said.
A heavy exchange of fire between security forces personnel and the armed men ensued and continued till early Wednesday morning.
Police said the dead and injured were moved to a nearby hospital while a search operation was underway to recover the missing soldiers.