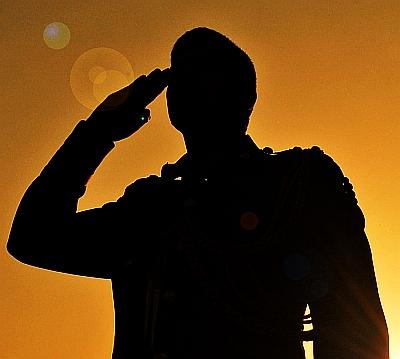 Miffed over the delay in implementing the One Rank, One Pension scheme, a war veteran has declined an invitation for a function, which would also be attended by Defence Minister Manohar Parrikar and Maharashtra Chief Minister Devendra Fadnavis.
Wing Commander Suresh Damodar Karnik (retired), hero of the 1971 war, has politely declined an invitation extended by Shiv Shahir Babasaheb Purandare for a function to be held on May 28 in the presence of Defence Minister Manohar Parrikar and Maharashtra Chief Minister Devendra Fadnavis.
In his letter declining the invitation, Karnik, a recipient of the Vir Chakra, the nation's third highest gallantry award, said, "A soldier retires at 37 and a civil employee retires at 60. So while the jawan has all responsibilities ahead of him after retiring whereas a civilian can fulfil all of them. Thus OROP is critical. When this invite came I said of course I should go since it was the defence ninister, but then I got a feeling that we are being short changed. So many assurances on one side but nothing is changing on ground. There is NATO (No Action Talk Only) from them," he said.
"Alongside the babus who formulate, guide, decide on behalf of our national leaders seem to be pursuing a policy of inching towards making Defence Forces into a Defiant Force. Being a diehard Nationalist Indian, I strongly oppose the above stated policies," he said.
Wing Commander Karnik (retired) was a combat fighter pilot during his service in the Indian Air Force and participated in several wars and battles. His sorties included 'beyond the call of duty' missions in life threatening environments in combat zones against enemies.
Many retired defence personnel are upset with the Modi sarkar over the delay in the OROP scheme. Earlier on Thursday, Navy chief Admiral RK Dhowan said that one needed to be patient about the scheme.
Earlier, PM Modi was expected to make the announcement at his Mathura rally on the occasion of completing one year in power. However, the PM, who in the past had made assurances, remained mum on the issue.