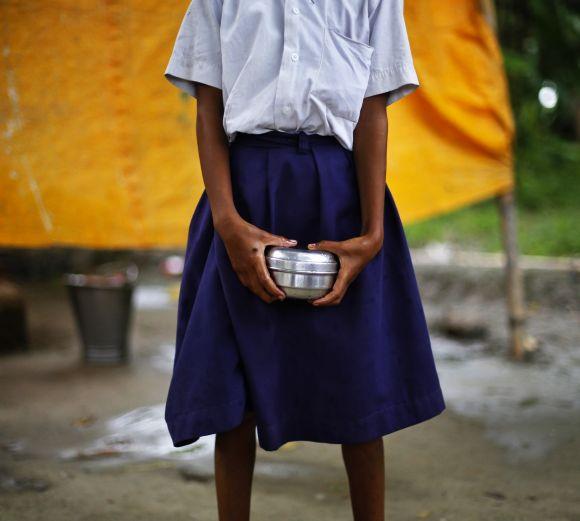 Mid-day meals for students in Bihar could not be served in over 20 per cent schools on Thursday as primary school teachers boycotted the duties, with the state government calling the decision as irresponsible and said it would inform the Supreme Court.
"Out of 38,000 schools from where reports came, mid-day meals were not served in 8,000 schools due to the boycott by teachers," Principal Secretary Education Department Amarjeet Sinha told media persons.
The maximum number of schools where mid-day meals were affected were in Saran, Purnea and Sheohar districts, he said. Dharmasati Gandaman primary school where 23 children died after eating a contaminated midday meal on July 16 falls in Saran district.
Sinha said that the boycott decision violated rulings of the Supreme Court in 2001 as well in 2004 that children should be served hot cooked food as part of mid-day meal scheme.
He said the situation was being evaluated and the Supreme Court would be informed about it. Sinha said the teachers would also be asked to give an explanation. He appealed to the teachers to cooperate in successful implementation of the mid-day meal scheme. Brajnandan Sharma, President, Bihar Primary School Teachers Association, however, claimed to PTI that food could not be served in 95 per cent schools in the state and the boycott would continue.
Sharma said that the mid-day meal duties interfered with teaching and also brought a bad name to them because of corruption indulged in by others.
Repeated requests made to the government to remove primary teachers from mid-day meal duty and to appoint an agency for the task, were ignored, he said adding this compelled them to take boycott decision.
A total of 70,260 schools of Bihar were covered under the mid-day meal scheme benefiting 1.40 crore children.