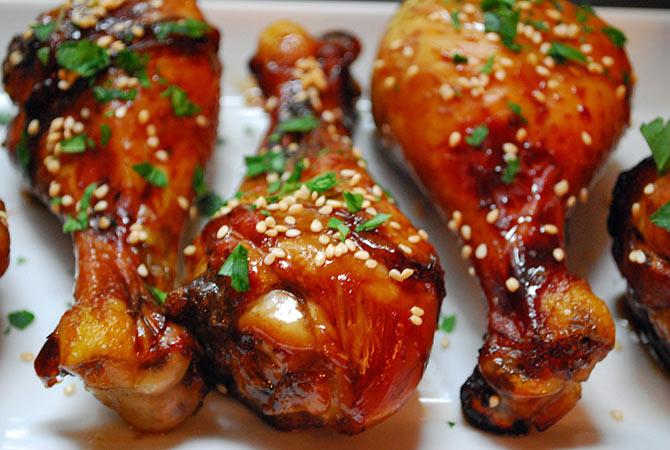 The fever of banning meat spread on Thursday with such directives being issued in Rajasthan, Jammu and Kashmir and Ahmedabad even as controversy continued to rage in Mumbai where the high court ruled that a prohibition on sale of meat is not feasible.
Rajasthan government ordered ban on sale of meat and fish on September 17, 18 and 27 on account of festivals, including that of Jains.
In a circular issued to all municipal bodies, the state government has asked meat shop vendors to close their shops and stop sale of meat and fish on September 17 in view of Jain community's Paryushan (Jain fasting) festival, on September 18 on account of Sanvatsari (another Jain festival), and September 27 on 'Anant Chaturdashi', an official said.
The order will also be applicable to slaughter houses, he said.
In Jammu and Kashmir, high court ordered ban on sale of beef, triggering angry reactions by locals and organisations like Jamaat-e-Islami and separatist Hurriyat Conference. The HC Bar Association said it will challenge the order.
Similarly, in Ahmedabad, Police Commissioner Shivanand Jha ordered ban on slaughter of cattle like cows and goats, for a week during the Jain fasting period of 'Paryushan' in the city beginning from Thursday.
A public notification issued by Jha last night said slaughtering cattle, including cows, buffaloes, oxen, bulls and goats in open areas may disturb peaceful atmosphere and hurt religious sentiments of Jains during Paryushan, which is celebrated between September 10 and September 17.
The notification bars people from slaughtering animals outside authorised slaughter houses as well as at any other private or public place, which is visible to the public.
Action will be taken against those found guilty of violating the order under Section 188 (violation of police notification) of the Indian Penal Code (violation of police.
However, the notification does not ban slaughter inside official slaughter houses.
Meanwhile, amid protests on the streets of Mumbai by political parties, including ruling Bharatiya Janata Party's ally Shiv Sena and opposition Maharashtra Navnirman Sena, the Bombay high court on Thursday said imposing a ban on animal slaughter and sale of meat for four days is not feasible in a metropolitan city like Mumbai.
A division bench headed by Justice Anoop Mohta was hearing a petition filed by Bombay Mutton Dealers Association challenging the Brihanmumbai Municipal Corporation's decision to ban the sale of meat for four days--September 10, 13, 17 and 18--during the festival.
The Bombay HC posted the matter for hearing on Friday and asked the state government and the BMC to file short affidavits.
It also sought to know from the civic body under which provision of law it imposed such a ban.
While the ban on September 10 and 17 was as per government's directives, the Shiv Sena-BJP run BMC imposed it on 13 and 18. The ban covers only the sale of mutton and chicken.
"Mumbai is a metropolitan city. Such straight ban on meat cannot be a formula. Ban is on slaughter and sale of the meat. What about other sources? What about packaged meat that is already available in the market?" the court asked.
The court suggested that if the Jain community had a problem with animals being slaughtered in the open and displayed in shops, a direction can be issued against it.
The petitioners claimed that the decision is unconstitutional as it affects the livelihood of a section of people and favours a small percentage of population. It also goes against the secular fabric of the constitution, they have said.
The court's observation came even as wrangling over the ban on sale of meat by Municipal Corporation of Greater Mumbai spilled onto the streets on Thursday with Shiv Sena and MNS setting up stalls to sell meat in defiance of the order.
While the ruling BJP has defended the ban, its ally Shiv Sena as well as opposition MNS and Congress and the NCP have vehemently opposed it, alleging the move was aimed at polarising voters and appease a section of society before the crucial MCGM polls in early 2017.
Shiv Sena workers tore the civic body notices declaring the ban on meat for four days in Mumbai on September 10, 13, 17 and 18, when members of Jain community observe fast.
The Raj Thackeray-led MNS set up a stall in busy Dadar to sell chicken meat as a symbolic protest.
A similar ban has also been imposed by the neighbouring Mira-Bhayander and Navi Mumbai municipal corporations.
Shiv Sena chief Uddhav Thackeray said his party would ensure that there was no ban on sale of meat.
MNS corporator Sandip Deshpande, who participated in the protest, told PTI "we were selling meat in Dadar area along with Shiv Sena workers when police suddenly came there and started pushing and shoving us. Later they detained us. But we will continue our agitation against the ban till the government and the civic body revoke the order."
Despande said the party would set up meat stalls across the city on all the days of the ban.
BJP leaders, however, defended the decision holding that this had been there for long and it was wrong to blame the party-led state Government.
The party leaders rejected the charge that this was a decision to appease the affluent Jain community, whose members control many business in the city.
In New Delhi, Congress frowned upon attempts to put such bans.
At the AICC briefing, party spokesman Ajay Maken said that people have right to choose what to eat and what not to.
"State chief ministers should allow people to eat what they want to eat," he said when asked about certain bans imposed in some BJP-ruled states.
The MNS jumped into the meat ban fracas with party Chief Raj Thackeray saying the Jain community was feeling emboldened because of a Gujarati Prime Minister.
Thackeray asked meat shop owners to keep their shops open and assured them of his party's protection.
"Will the Jains now decide who should eat what? We will not tolerate this in Maharashtra. Why does a particular community force such rules on others.
"Only because of Prime Minister Narendra Modi and Amit Shah, Gujarati people, Jains are feeling emboldened...they are trying to control the eating habits of others," Thackeray said while addressing a gathering in Mumbai.
He said if the state government was defending its stance saying that the previous government had imposed the ban, then they have no business to be in power.
"If they are talking about the previous government, why are they here now? Let the previous government rule the state. People have elected a new government so that they can do something new in the state," he said.
Thackeray also slammed Prime Minister Narendra Modi and Chief Minister Devendra Fadnavis, saying they both were only interested in visiting foreign countries.
© Copyright 2023 PTI. All rights reserved. Republication or redistribution of PTI content, including by framing or similar means, is expressly prohibited without the prior written consent.