Noted American mathematician John Nash, who inspired the Oscar-winning film A Beautiful Mind, has died in a car crash.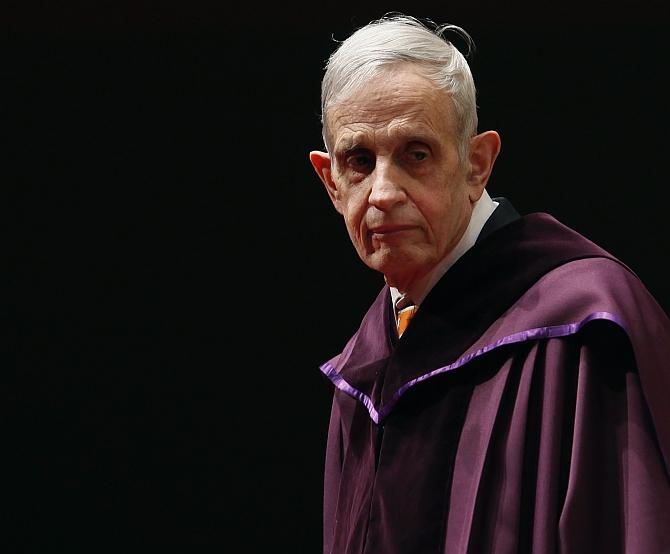 Before the academic world could fully recognize his achievement, Dr Nash descended into a condition eventually diagnosed as schizophrenia. Photograph: Reuters
Nash, 86, and his wife Alicia were both killed when their taxi crashed in New Jersey, the reports said.
The Newark Star-Ledger reported that the driver of the taxi, a Ford Crown Victoria, lost control as he tried to pass a Chrysler in the center lane and crashed into a guard rail.
The couple was not wearing seat belts and they were thrown from the car after it crashed into the guardrail, police said. The taxi driver had to be cut out wreckage, but will survive.
Nash, a mathematician renowned for his work on game theory, won the Nobel Prize for Economics in 1994.
His breakthroughs in maths -- and his struggles with schizophrenia -- were the focus of the Russell Crowe-starrer 'A Beautiful Mind'. The film, although criticized by some viewers for presenting a romanticized version of the mathematician's life, won four Oscars, including one for best picture.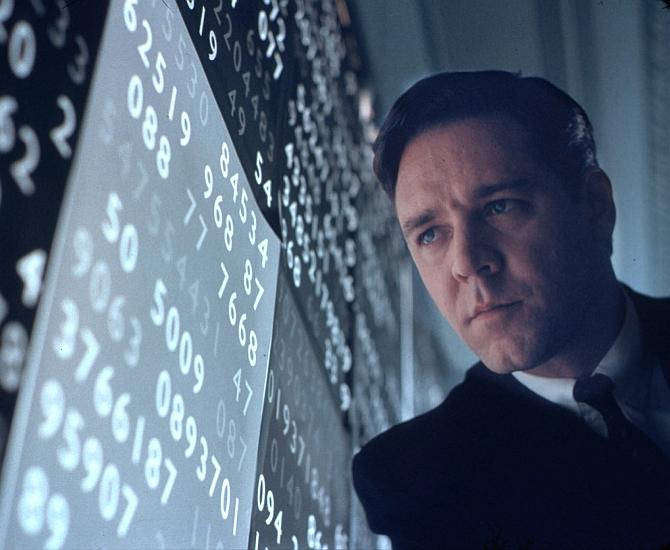 A still from A Beautiful Mind in which Russell Crowe portrayed John Nash
"Stunned... My heart goes out to John & Alicia & family. An amazing partnership. Beautiful minds, beautiful hearts," Crowe tweeted Sunday.
Alicia had been his caretaker while he battled his mental illness. They became mental health care advocates when their son John was also diagnosed with schizophrenia. The couple had been married for nearly 60 years.
Nash spent his career at Princeton University and the Massachusetts Institute of Technology.
The couple had just arrived back in the United States from Norway, where Nash and longtime colleague Louis Nirenberg received the Abel Prize for mathematic for his work on partial differential equations.