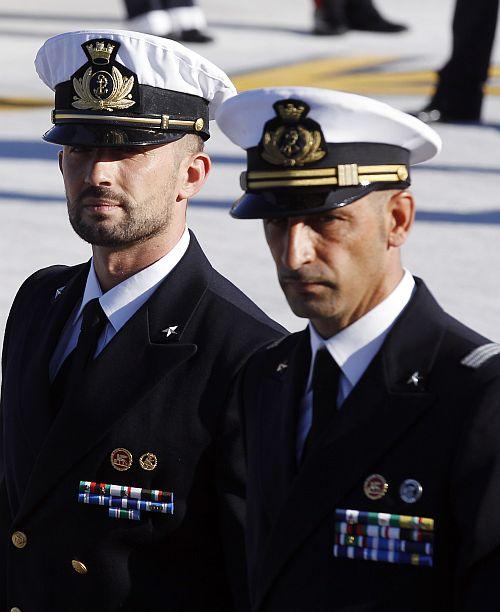 Relations with Italy are being reviewed by India following the standoff over the issue of Italian marines, it was officially stated in New Delhi on Thursday
A spokesman of the ministry of external affairs said the 'entire expanse of our interaction' with Italy was being reviewed and all aspects carefully examined following Italy's refusal to send back two accused Italian marines to face trial in the country for homicide.
"The entire expanse of our interaction with Italy is being reviewed, every aspect is being examined carefully and appropriate decision taken after that," the spokesman told reporters.
Sources said that India's Ambassador-designate to Italy Basant Kumar Gupta, who was scheduled to leave for Rome on Friday, is not proceeding there now.
The sources said that a decision on whether to expel the Italian Ambassador Daniele Mancini and on whether Gupta should take up the posting would also be taken after the review.
Answering a question on the Supreme Court order restraining Mancini from leaving the country, the spokesman said that no aspect of Vienna Convention, which governs diplomatic relations between countries, was violated by the apex court notice to the envoy.
The spokesman also said the agreement should be implemented and abided by Italy. The Supreme Court earlier in the day restrained Mancini from leaving the country without its permission, taking exception to his government's refusal to send back the two marines.
It also issued notices to Mancini and the two marines and asked them to file their response by March 18 and posted the matter for further hearing next Monday.
The marines -- Massimiliano Lattore and Salvatore Girone -- were charged with homicide for killing two fishermen off the Kerala coast in February last year in an anti-piracy operation. They were permitted by the apex court on February 22 to go to Italy for four weeks for voting in election and directed to return within four weeks.