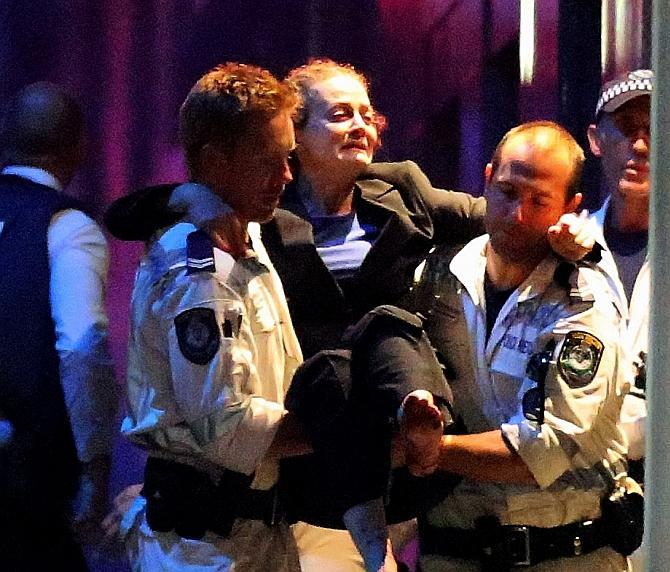 Marcia Mikhael is carried out by police from the Lindt Cafe, Martin Place following a hostage standoff. Photograph: Joosep Martinson/Getty Images
Marcia Mikhael, 42, was one of the 17 people held hostage by Iranian-born gunman Man Haron Monis on Monday in the terrorist siege at Sydney's Lindt café that ended early Tuesday morning. Marcia was asked to stand in the front of a black Islamic flag and forced to record a chilling message by her captor with his list of demands.
Communicating her ordeal from inside the café, the Westpac executive and fitness business owner warned via Facebook that the gunman was 'threatening to start killing us'.
Marcia posted several messages on her Facebook page on Monday describing the situation in the cafe.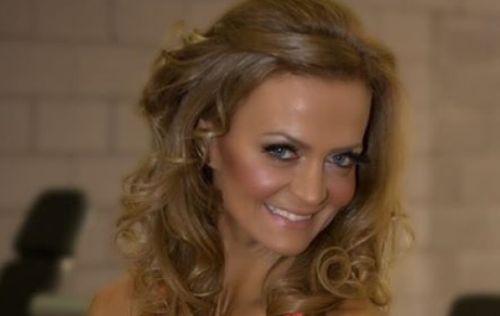 Marcia Mikhael's photo on Facebook Photogarph: Facebook
"Dear friends and family," one message wrote.
"I'm at the Lindt Café at Martin Place being held hostage by a member of the ISI. The man who is keeping us hostage has asked for small and simple requests and none have been met.
"He is now threatening to start killing us. We need help right now. The man wants the world to know that Australia is under attack by the Islamic State."
After about 16 hours huddled in the cafe, Marcia Mikhael emerged on Tuesday morning carried by two emergency service workers with blood pouring down her legs.
Two other hostages -- a 34-year-old man and 38-year-old woman -- were killed alongside gunman Man Haron Monis.
As Marcia posted her messages on Facebook, her niece Christine Mikhael put out a plea on social media asking members of the public not to share the posts.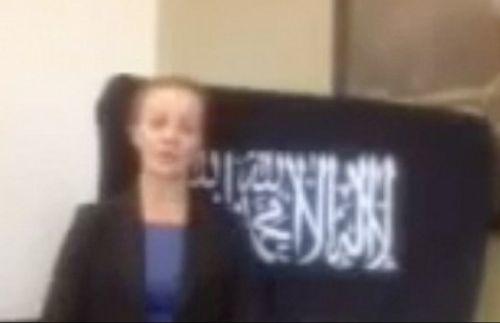 Marcia Mikhael records a video message in front of a black Islamic flag as she was held hostage in the terrorist siege at Sydney's Lindt cafe
"Please do not share any statuses on [Facebook] from the hostages."
"Please do not share or spread any messages released by the hostages as the terrorist is using them as a means of communication."
"This could put my aunty and the others in grave danger," she wrote.
The NSW Police said they were aware of the FB posts but had asked the media and the public not to share them.
Marcia's Facebook page had more than 1000 messages from all over the world.