On reliable inputs by the Telangana intelligence department, the Cyberabad police apprehended the most wanted Maoist Sanjoy Deepak Rao, central committee member of the banned Communist Party of India-Maoist near Malaysian Township, Kukatpally, Hyderabad on Friday.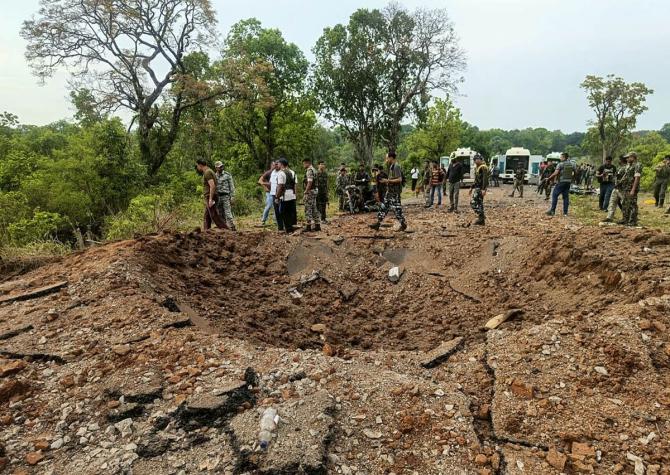 Addressing the media, Telangana director general of police Anjani Kumar said that Sanjoy Deepak Rao, hailing from Shivagandha Nagar, Ambernath East PS, Thane, Maharashtra, is a BTech graduate in electrical engineering from the erstwhile Regional Engineering College now NIT, Jammu and Kashmir.
He was drawn towards left-wing extremist ideology influenced by his father, a prominent Communist Trade Union leader.
During his time in Jammu and Kashmir, he supported the separatist movement of the Kashmiri people.
Following his return, Rao was associated with Communist Party of India-Marxist-Leninist Central Reorganisation Committee group and CPI-ML Rawoof group.
In 1999, he co-founded CPI-ML Naxalbari Group with Konath Muralidharan, also known as Ajith.
Rao was assigned the responsibility of Maharashtra state CPI-ML Naxalbari group, while Muralidharan became the all India secretary.
Rao's history includes arrests in 2000 by Sahadha police of Nandurbar district and subsequent releases, as well as an underground stint in 2002, leading to his arrest by Malkanoor PS police of Karnataka in 2005.
His journey continued with assignments in different regions, including Kolar mines and Ananthapur district, where he married Sarswavthi, a fellow CPI-Maoist cadre.
In 2014, the CPI-ML Naxalbari merged with CPI-Maoist, elevating both K Muralidharan and Rao to the central committee.
In recent years, Rao took on the role of Secretary of the Western Ghats Special Zonal Committee after the arrest of BG. Krishnamurthy in November 2021. Since then he has been working in Tri Junction, Western Ghats and organizing CPI Maoist activities.
In January 2023, he had some health issues and left the Western Ghats for the urban area to get treatment. In March he recovered and he has been planning to go to Maad of Chhattisgarh to attend a meeting and to meet Baswaraj, general secretary, CPI-Maoist, Ganapathi, CCM, etc., leaders.
He came to Hyderabad about 4 days back and was proceeding to Maad, Chhattisgarh to attend a meeting.
Meanwhile, on the specific inputs given by the intelligence department, the Cyberabad police intercepted him on Friday morning in the Kukatpally area.
His arrest was executed with precision, resulting in the seizure of a revolver, a laptop, cash amounting to Rs. 47,250, and other belongings.
Rao is now in custody and will be interrogated regarding his involvement in unlawful activities, operational areas, and connections with activists and mass organisations in Telangana.
He is wanted by the police of Maharashtra, Kerala, Karnataka, Tamil Nadu, and the National Investigation Agency.
The government of Maharashtra had announced a reward of Rs 25,00,000 for the informant leading to his apprehension.