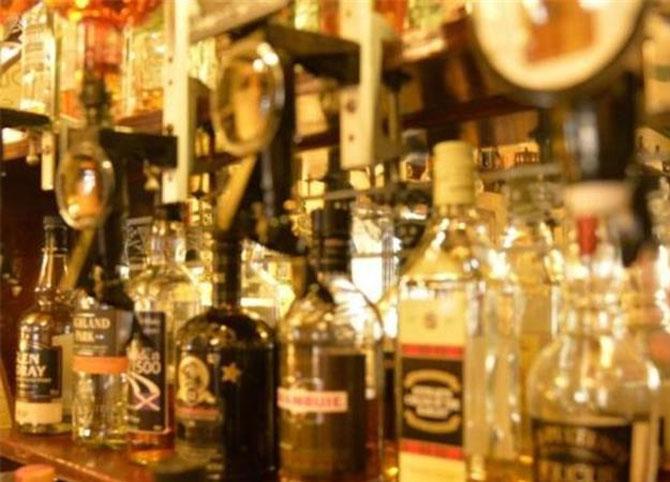 Manipur, which is officially a dry state, seems to be on a high during electioneering with huge amount of liquor being regularly seized by the excise department.
Since the announcement of elections in Manipur on January 4, enforcement agencies have seized more than 51 litre of IMFL and country made liquor worth Rs 57 lakh during raids in different parts of the state.
Manipur has been a dry state since 1991, after the state government passed a law following widespread demand to curb alcohol and drug use there.
The seizure of liquor has been a matter of concern for the EC since it apprehends that the liquor might be used to influence the voters.
"It is true that Manipur is a dry state, but the flow of liquor is rampant through inter-state and international borders. Chances are there that it can be abused to influence voters," Chief Election Commissioner Nasim Zaidi said during his recent visit to the state.
"We have asked the chief secretary to ensure that Manipur should really remain dry in letter and spirit," Zaidi had told reporters.
The EC has instructed the police and enforcement agencies to maintain strict vigil to check cross border smuggling of liquor into the state which shares a 300 km long international border with Myanmar.
"The bootleggers are exploiting the international border and also the inter-state borders with Assam, Mizoram and Nagaland. But we are confident that we will be able to curb it," an EC official said.
"We have asked the excise department to set up 39 check posts. Excise departments of neighbouring states have been directed to start special drive and keep vigil on borders. Six nodal officers and one state nodal officer have been deployed," he said.
Special check posts will be also set up at Moreh, Churachandpur, Pallel and Jessami along Indo-Myanmar border.
"Altogether 118 Flying Squads and 111 static surveillance teams have been operationalized to check movement of cash, liquor, drugs and other freebies In Manipur. The vehicles used by flying squads are fitted with GPS to track their movement for prompt action," the EC official said.
Under EC's direction, Narcotics Control Bureau, Imphal, has set up joint teams with police, Assam Rifles and other agencies to destroy illicit poppy cultivation.
Since January 4, 4460 kg opium worth Rs 17 lakh has been destroyed.