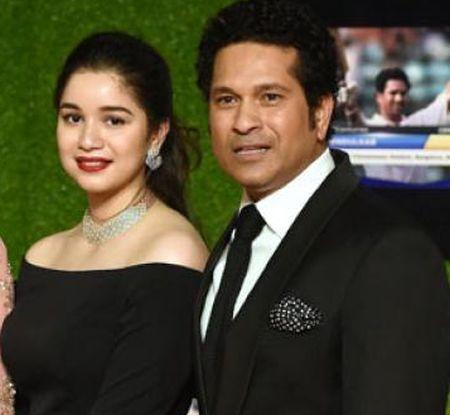 A 32-year-old man was arrested from West Bengal for allegedly harassing Sachin Tendulkar's 20-year-old daughter over phone, police said on Sunday.
The accused, identified as Devkumar Mitti, allegedly made several calls to the landline number of the ace cricketer, a resident of suburban Bandra, in December last year, a police official said.
Mitti would tell the cricketer's domestic help who attended the calls that he would kidnap the young woman and marry her, he said.
According to the official, the accused used to tell the domestic help that he had seen the cricketer's daughter on television, and used to pass lewd comments about her.
As per preliminary investigation, Mitti, a school dropout, got the cricketer's landline number from the internet, the official said.
A case was registered a few days back after the cricketer'' manager approached the police.
During investigation, police traced the caller's location to West Bengal and dispatched a team that arrested him on Saturday.
Confirming the development, DCP, Zone IX, Paramjit Singh Dahiya said Mitti was picked form Midnapore district.
He was being brought to Mumbai.
Mitti has been booked under sections 354 D (offence of stalking), 507 (criminal intimidation by an anonymous communication), 509 (word, gesture or act intended to insult the modesty of a woman) of the IPC, the DCP said, adding that further investigation is on.