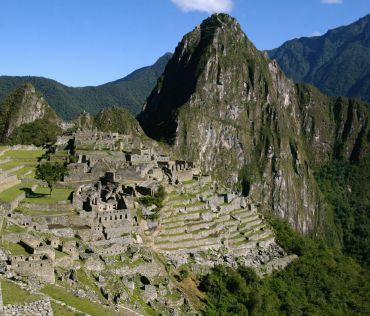 Vice-President Hamid Ansari embarks on an important Latin American visit, heralding that resource-rich continent's importance to India. Nikhil Lakshman reports.
Most readers may be too young to recall one of the defining images of the early 1980s -- Cuban leader Fidel Castro enveloping the usually touch-averse Indira Gandhi in a near bear hug at the start of the Non Aligned Summit in 1983.
No other leader may have dared to take such liberties with the formidable Indian prime minister, but Fidel was different. He was known to be tactile, the kind of leader who thought nothing of planting extravagant kisses on the most stone-faced Soviet leaders. That Castro-Indira image defined for my generation the bonds Cuba and India have shared from the early days of the 1959 revolution that brought the Communists to power.
Imagine my surprise then on Wednesday to discover that Vice-President Hamid Ansari's visit to Havana on October 29 and 30 will be the first Indian VVIP visit to the island ever!
True, Prime Minister Manmohan Singh visited Cuba in 2006, but that, as Dinkar Khullar, the Secretary, West, at the ministry of external affairs, pointed out at a media briefing, was a multilateral visit, not a bilateral one.
That a career diplomat who now occupies the second-most powerful office in the land should be the Indian leader chosen to make the first-ever visit to Cuba is particularly appropriate.
Even more so, given the fact that as chief of protocol at the MEA for an unprecedented four years (1980 to 1984), Hamid Ansari greeted every leader that came to this country, especially the constellations of the non aligned world who descended on New Delhi in March 1983. Including, of course, the towering figure of Fidel Castro, resplendent in his military fatigues and his comandante hat.
The vice-president will not meet Fidel, now old and infirm (like Mark Twain though, the reports of his demise have turned out much exaggerated), during his two-day visit. He will of course, call on Castro The Younger, President Raul Castro, who has unshackled Cuba from some of his elder brother's fetters.
First Vice-President Miguel Diaz-Canel Bermudez, the vice-president's host in Havana, is also the top contender for Cuba's presidency when Raul Castro steps down, as he has promised to, when his current term of office expires in 2018. It will be the first time since 1959 that Cuba has not had a Castro at the helm.
The journey to Havana is not the only one the vice-president will make to that part of the world. His first port of call will be Lima, Peru, the nation with the closest economic and military links to China in a continent where almost every resource-rich country has impressive relations with the Middle Kingdom.
Secretary Khullar played down the impression that India's reaching out to Latin America in recent times was a reaction to the inroads that China has made in the region -- "China and India are not competing for a race for the gold medal," the diplomat said in response to a question from Rediff.com
"We are not waking up to Latin America today," Khullar insisted, adding that External Affairs Minister Salman Khurshid was in Brazil last week. "There is a lot more going on in Latin America," he said, "it is part and parcel of the foreign policy game."
The dimensions of India's challenge in Latin America can be seen in Peru itself. India-Peru trade is currently estimated at $1.1 billion; Peruvian exports to China increased 387% in seven years! Peruvian Finance Minister Luis Miguel Castilla Rubio expects Chinese investment in Peru to touch $20 billion by 2018.
Last month, the Chinese government-owned Minmetals, a metals and mining company, said it would bid for Glencore Xstrata's $5.9 billion Las Bambas copper mine in Peru.
Another Chinese mining company, Chinalco, wants to raze a 4,000-metre mountain, Toromocho, which Peruvians call Bull Without Horns, because it is packed with copper, silver and molybdenum.
Chinalco bought the land for $860 million -- it expects to extract 1 million tonnes of copper, 10,000 tonnes of molybdenum and 4 million ounces of silver every year for 35 years, estimated at $50 billion.
'I light a little candle every day and pray that China's growth doesn't fall,' Castilla said last year.
During his visit to Lima -- it is the first Indian State visit since President K R Narayanan in 1998 and marks the 50th anniversary of India-Peru diplomatic relations -- the vice-president will engage with the Peruvian leadership, including President Ollanta Humala.
The visit, Secretary Khullar felt, "is the beginning of a new process." Peru -- the world's number one producer of silver, copper and zinc and fifth largest producer of gold -- has minerals that are of interest to India, the diplomat added.
Vice-President Ansari will also inaugurate a mini Festival of India during his visit. There will be performances by Chhau, Kathak, Kathakali and Odissi dancers. And in Bollywood-crazy Peru -- as my colleague Arthur J Pais discovered on a visit that Shahrukh Khan is a phenomenon in that country -- some popular Indian films will also be screened including, we hear, Salman Khan's Ek Tha Tiger, which was partly shot in Cuba, Aamir Khan's Taare Zameen Par, Ketan Mehta's dramatic Mirch Masala, the Telugu film, Sagar Sangamam, and strangely, one of SRK's earliest films, the Kundan Shah directed Kabhi Haan Kabhi Naan.
Chennai Express, the biggest hit of SRK's career, opened in Lima some weeks earlier as did Akshay Kumar's clunker, Boss last week. Bollywood, Khullar said, is a common feature of India's cultural excursions these days, citing the recent instance where it featured in an Indian event in Brussels.
The mandarins may chafe at the idea that Bollywood could be an instrument of India's soft power, but never underestimate the appeal of Shah Rukh Khan on the streets of Lima where urchins are known to sing Bole Chudiyan Bole Kangna from his Kabhi Kushi Kabhie Gham. You think the Chinese can compete there?

Image:The Inca citadel of Machu Picchu, the mountain settlement that symbolises the Incan empire and is among the modern-day seven Wonders of the World. Peru released a stamp early this year with Machi Picchu and the Taj Mahal on it. Photograph: Pilar Olivares/Reuters