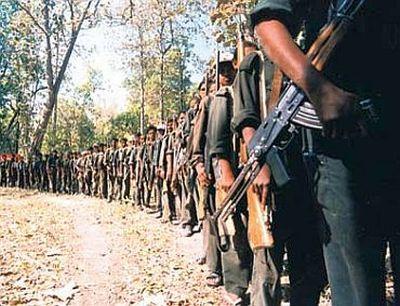 Despite Centre's effort to curb Naxal attacks in Chhattisgarh, the restive state has witnessed rising incidence of such attacks. Here is a timeline of all Naxal attacks that took place in the past year in the state:
March 12, 2017: 12 CRPF jawans were killed in a Maoist attack in insurgency-hit Sukma district in Chhattisgarh. The attack was an ambush. After killing the jawans, the Maoists stole 10 weapons from the dead troopers and detonated an improvised-explosive device.
January 29: A CRPF jawan was killed in an explosion of a pressure bomb allegedly planted by Naxals in Sukma.
November 21, 2016: Two CRPF jawans were injured in a pressure bomb blast triggered by Naxals in Sukma.
March 31: A powerful landmine blast struck a truck filled with paramilitary soldiers in Chhattisgarh's Raipur district, killing seven policemen.
February 17: Two police personnel were injured after they were shot at by Naxals in Chhattisgarh's Maoist-hit Rajnandgaon district.