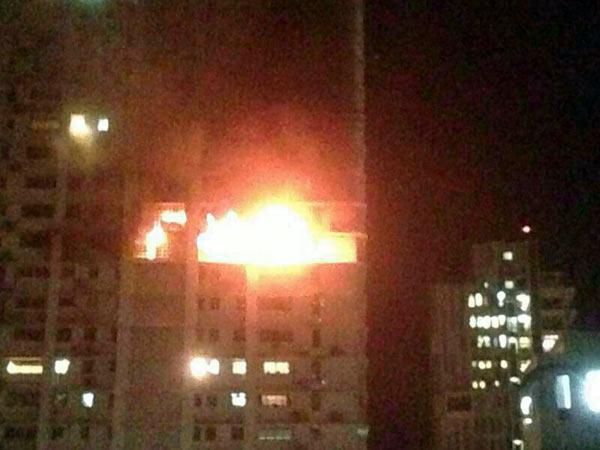 The massive fire that broke out on the 12th floor of high-rise building in the upmarket Kemps corner area in South Mumbai has claimed the lives of seven residents, fire officials said.
Six fire Brigade personnel, including two officers, were also injured while carrying out rescue and firefighting operations.
The fire started on the 12th floor of the 26-storey Mont Blanc building in upscale Kemps Corner area. Huge flames were seen emanating from the floor. "Seven residents from the building have died in the blaze. Some of the residents have been identified, while the others could not be identified as they have been badly burnt. The victims were declared dead in the BMC-runNairHospital," the official told PTI.
The injured firemen are being treated in the civic-run medical facility and also NationalBurnsCentre & GeneralHospital at Airoli in adjoining Navi Mumbai.
The cooling operation on the gutted floor is still underway, he said. Fourteen fire engines, aided by seven water tankers, battled for several hours to putout the inferno. The cause of the fire was not yet known.
Photograph Courtesy: Ambika Gupta