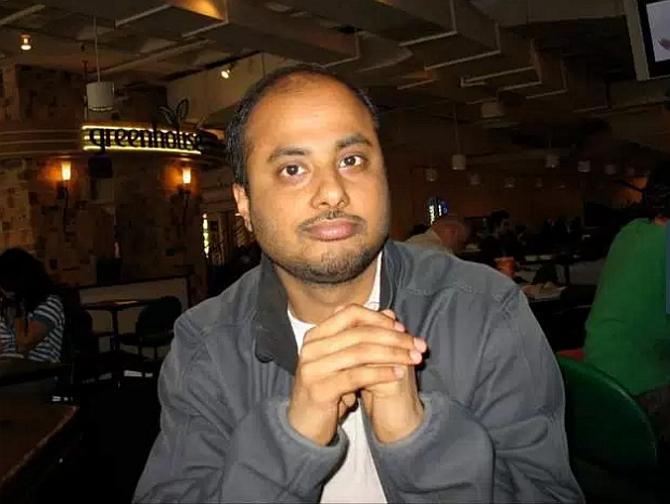 School teachers and friends of Mainak Sarkar, the Indian-American gunman, who shot dead his wife and his former professor at the University of California, Los Angeles before turning the gun on himself, described him as a reserved but friendly person.
"I had good relations with him. He was friendly but his life was limited to studies," said Goutam Biswas, who used to teach him in Durgapur till Class 10.
He said he was shocked to hear the news in the media and still can't believe that it was his student who got involved in such a violent act. "I don't recall any negative attitude of him," Biswas said.
Another teacher Lily Chowdhury, who taught him at St Michael's School, said he was reserved but an introvert type of person. "The incident is very shocking. We never had any issues with him," she said.
One of Sarkar's childhood friends Mithun described him as a "good boy" who was always busy with his studies.
Sarkar later on studied aerospace engineering from IIT-Kharagpur before shifting to the US.
"We are extremely sad at this senseless loss of life and our hearts go out to the families who lost their loved ones," IIT-Kgp director Partha Pratim Chakraborty said.
Sarkar, 38, killed his wife Ashley Hasti at her Minnesota home, before driving to UCLA to shoot his former professor William Klug and taking his own life two days ago.
Sarkar had accused Klug of stealing his computer code and giving it to someone else.