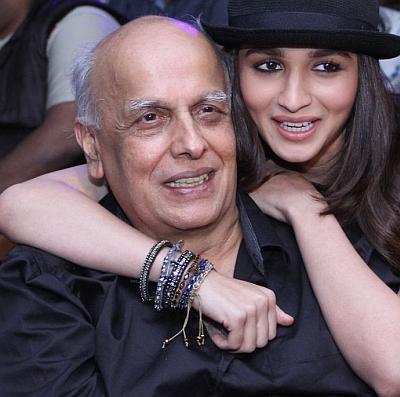 One person has been detained in Uttar Pradesh in connection with an alleged threat and extortion call received by filmmaker Mahesh Bhatt, police said on Thursday.
Based on a complaint registered at Juhu police station in Mumbai, the anti-extortion cell of the Mumbai Crime Branch took over the probe.
The police have identified the culprit, Mumbai Crime Branch DCP Vinay Rathod said.
With the help of Uttar Pradesh Police's Special Task Force, one person has been detained in that state, he added.
"One of our teams is on its way to take custody of the person," Rathod said.
According to the police, the culprit allegedly made phone calls from Uttar Pradesh to the producer-director recently and also, sent messages to him on WhatsApp demanding about Rs 50 lakh.
The caller also threatened to harm Bhatt's daughter and actress Alia Bhatt if the demand was not fulfilled.
Subsequently, a case was registered by Juhu Police and the anti-extortion cell of Mumbai Crime Branch launched a probe.
"A bolt from the blue in the form of an extortion call & threat to my family was nipped in the bud by the MH & UP police in tandem. Gratitude! (sic)" Bhatt tweeted.
The veteran filmmaker has made several award-winning and critically acclaimed films such as Saaransh, Arth, Naam, Kaash, Daddy, Aashiqui, Dil Hai Ke Manta Nahin and Zakhm among others. His daughters Pooja Bhatt and Alia have acted in a number of popular Bollywood films.