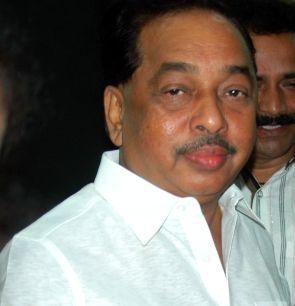 Maharashtra Congress leader Narayan Rane on Friday said the first list of the party's candidates for next month's assembly polls would be announced on September 25 as he backed the continuation of an alliance with Nationalist Congress Party.
However, Rane, the party's assembly poll campaign in-charge, parried questions on the current logjam over seat-sharing between Congress and NCP.
Stating that it (seat-sharing issue) was for Congress to decide, the minister said "the alliance would be good for both the parties".
The Congress leader had on Sunday said in Aurangabad that his party was ready to give 124 seats (out of the 288 seats of Maharashtra assembly) to NCP. Taking a dig at Shiv Sena chief Uddhav Thackeray, Rane said he couldn't be a candidate for chief ministership. "A man who cannot not even speak properly can't be an aspirant for chief ministership," quipped the Shiv Sainik-turned-Congressman.
Asked about Congress's stand over the demand for separate statehood to Vidarbha, he said the party was not against it. However, BJP was making it a poll plank because it wants to come to power.
Rejecting suggestions of a "Modi wave", he said, "If Modi is a wave, we are the sea. Waves come and go, the sea remains," he said while claiming that Congress-NCP combine would come back to power in the state.
Criticising the Narendra Modi-led government, he said there were no "achchhe din" (good days) for farmers in the country ever since Modi came to power. Neither Shiv Sena nor BJP keeps promises made to people, Rane alleged.