Prime Minister Narendra Modi who is in the United Kingdom for his three-day visit has a packed schedule on the second day, which includes a lunch with the Queen and his address to the Indian diaspora at Wembley.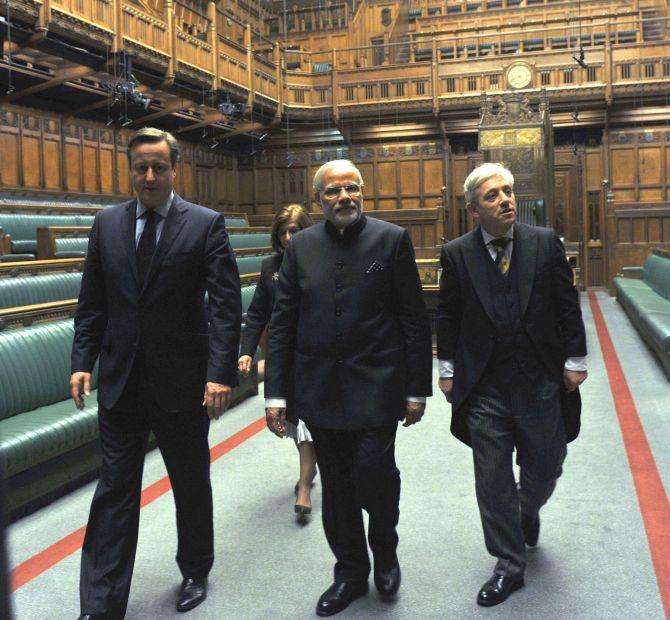 1.
PM Modi stayed overnight at Chequers, a 16th century mansion that is British Prime Minister David Cameron's country retreat in Buckinghamshire.
2.
In the morning, PM Modi will have another round of talks with his British counterpart – David Cameron.
3.
In an attempt to boost his pet project -- Make in India – Modi will then host a roundtable with CEOs of big companies in the United Kingdom.
4.
The prime minister will then head to BuckinghamPalace for lunch with the Queen, an honour that is reserved for visiting heads of state.
5.
Hours later, PM Modi will address some 60,000 members of the Indian community at Wembley Stadium, in an event that will feature Bollywood performances and fireworks. The British PM will also be present.
Also read:
PM Modi explains why Bapuji's statue stands tall outside UK parliament