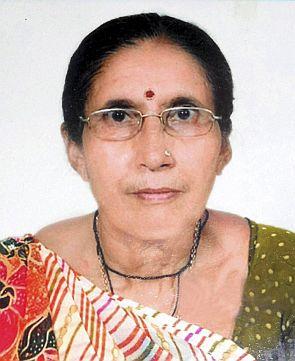 As Narendra Modi gets ready to take oath as prime minister, his wife Jashodaben said she is extremely happy over his ascent to the top post and that he accepted her for the first time as his spouse.
"It is a matter of extreme happiness for me. I am so proud being his wife. I will pray to the God that he keeps surging ahead," she said in an interview to Gujarati TV channel TV9, on Friday. She also expressed gratitude to Modi as he 'accepted' her as his wife in the nomination papers filed for Lok Sabha elections this time.
"He (Modi) for the first time accepted me as his wife when he filed the form in Vadodara in 2014. After so many years, he accepted me as his wife, I feel good. He remembers me even after so many years," she said.
Modi' first-time acknowledgement of his married status had sparked off a row during the campaign. "Earlier, he did not put my name (in election forms) but he never denied (that they were married). He never spoke bad things about me. I have respect for him. I am his wife and will always remain his wife," she said.
"What he did after becoming chief minister was impeccable. This is his karma which helps him surge ahead. He surged ahead through his intelligence. Both his work and intelligence made him a big leader," she said.
To a question about their living separately, she said, "We have not divorced; we are not separated in that way. We are together. He left the family to serve the country and so we are separated."
"When the time comes, I will go," she said in a curt reply when asked when she would meet him. Asked if she would attend the swearing-in ceremony, she said, "I will attend if I am invited, why should I not."
Jashodaben was married to Modi when both of them were minors. He then left home and family and joined the Rashtriya Swayamsevak Sangh.