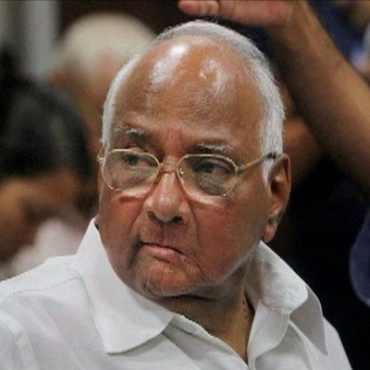 The Sharad Pawar-led Nationalist Congress Party on Monday promised reservations to Muslims as well as Marathas, implementation of Rajinder Sachar committee report, and support for `statehood to Andaman and Nicobar' in its manifesto for the Lok Sabha elections, released in Mumbai. It also advocated privatisation of agriculture; privatisation and price protection to farmers would be government's strategy "to synergies agriculture growth", the manifesto said. Private sector's participation would be promoted through contract-farming, it added.
The party, which is in alliance with the Congress in Maharashtra and is a part of the United Progressive Alliance, has presence in (apart from Maharashtra) Meghalaya, Arunachal Pradesh, Manipur, Nagaland, Gujarat, Odisha and Kerala, manifesto pointed out. It promised support to statehood to Andaman and Nicobar Islands, full state status to Delhi, and "zero tolerance" approach to terrorism.
The 44-page manifesto also said that the NCP did not support introduction of uniform civil code. It was for continuance of personal codes so long as they did not violate the Constitution, it said. It promised representation to minority communities in the public sector, government and semi-government establishments.
It would work for passage of Prevention of Communal and Targeted Violence Bill, 2013, the manifesto said. Further, it promised that the NCP would ensure implementation of Sachar committee's recommendations including job reservations for Muslims without delay.
Reservations would be provided to weaker sections such as the Muslims and Marathas in education and jobs, it said. The Marathas, who are politically dominant in Maharashtra, form a backbone of the NCP's base in the state.
© Copyright 2021 PTI. All rights reserved. Republication or redistribution of PTI content, including by framing or similar means, is expressly prohibited without the prior written consent.