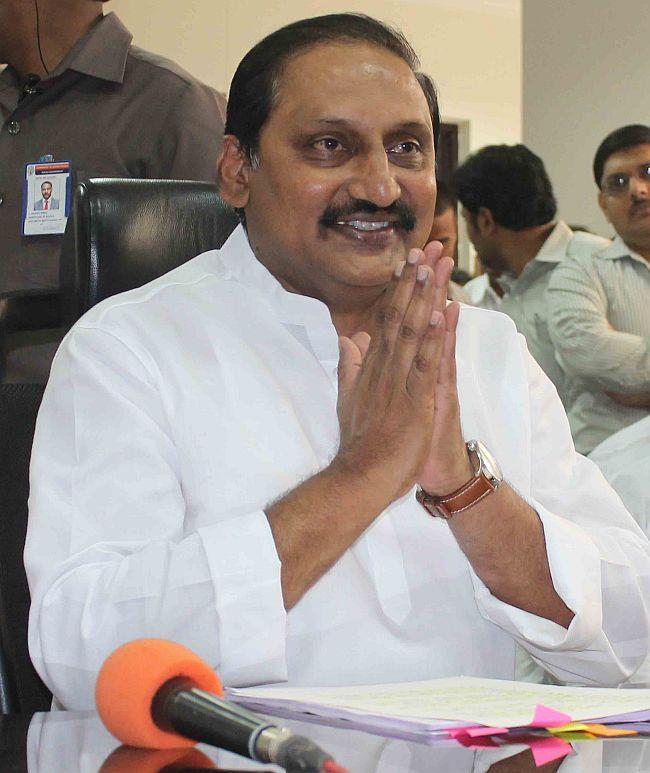 Kiran Kumar Reddy, who holds the distinction as the last chief minister of an undivided Andhra Pradesh, is all set to announce the formation of his new party at a press conference in Hyderabad on Thursday at 4 pm, days after his resignation from the post. Vicky Nanjappa reports
Twelve other leaders from the Congress will be accompanying him, including none other than 'pepper spray' Lagadapaty Rajgopal. Reddy, who had earlier said that he would not float a new party has now changed his mind, as he sees a glimmer of hope in Seema-Andhra. Armed with his own resignation from the Congress and also the fact that he stood against the formation of Telangana, he will try to woo the voters.
Political analysts feel that this is an attempt to challenge the only other two mainstream parties in Seema-Andhra ie, the Telugu Desam Party and the YSR Congress. Although the going will be tough for Reddy during the elections, it is likely that he will trouble the vote bank of the TDP a bit since that party has taken an extremely confusing stand.
The TDP has been accused in Seema-Andhra of writing a crucial letter to the Centre which paved the way for the formation of the state. Moreover, the TDP is viewed as an enemy in the Telangana belt, since it was felt that he was blocking the formation of the state.
Moreover the TDP has no clarity about its allies for the forthcoming elections. It has kept the Bharatiya Janata Party guessing, as a large part of its cadre feels that allying with the former would mean supporting a party which helped the formation of Telangana.