Congress candidate Ashok Chavan, BJP's Gopinath Munde, NCP's Padmasinh Patil and All India Youth Congress chief Rajeev Satav cash in on their charisma and image. Sanjay Jog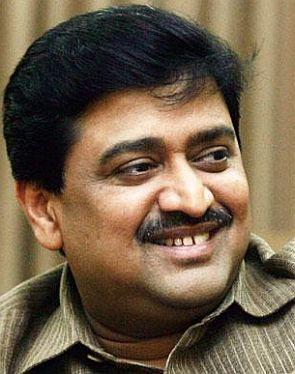 Election campaigning this poll season in the 8 constituencies of Maharashtra's under-developed Marathwada region has been more about personalities than issues. Of Marathwada's 8 seats, campaigning for Nanded, Beed, Latur, Osmanabad, Hingoli, and Parbhani ended on Tuesday, as polling there is slated for April 17. Voting in the remaining 2 seats of Aurangabad and Jalna would take place on April 24.

Both of Maharashtra's major political formations, the Congress-Nationalist Congress Party alliance and the Bharatiya Janata Party-Shiv Sena combine, have taken a back seat in the campaigning as leaders are busy seeking votes on their charisma and image.

In Nanded, former Maharashtra chief minister Ashok Chavan is fighting for his comeback in state politics, after he had to step down in the wake of the Adarsh scam in November 2010. Chavan is pitted against BJP nominee D B Patil.

In Beed, the BJP's deputy leader in the previous Lok Sabha Gopinath Munde faces an acid test against NCP minister Suresh Dhas. Munde is banking on the development work done by him in the area. The fate of Munde, himself an OBC, will depend on the sizeable population of Vanzari (OBC), Maratha and Muslim voters of the constituency.

In Latur, a reserved constituency, the Congress is cashing in on the legacy of former chief minister Vilasrao Deshmukh to retain its supremacy. Besides, the seat is quite crucial as the Congress has chosen Dattatraya Bansode as its nominee from Rahul Gandhi's primary formula. Bansode, a Dalit, is pitted against the BJP's Sunil Gaikwad. Planning Commission member Narendra Jadhav (also a Dalit) had expressed his desire to contest from Latur but failed to get a Congress ticket.

In Osmanabad, former minister, Sharad Pawar's close confidant and NCP candidate Padmasinh Patil is seeking re-election on the development plank. However, he has been cornered by Shiv Sena candidate Ravi Gaikwad and an independent Rohan Deshmukh. Patil is cashing in on the division in the Shiv Sena as well as his efforts to bring water to Osmanabad during the drought last year.

For the Congress, the Hingoli seat is quite a prestigious one where party nominee and All India Youth Congress chief Rajeev Satav is taking on Shiv Sena MP Subhash Wankhede. The Congress got Hingoli in its quota after its co-partner NCP gave up its claim. Satav had to take extra efforts to pacify NCP's former union minister Suryakanta Patil to campaign for him. Patil, who had lost in the 2009 polls to Wankhede, was quite eager for her renomination.

In Parbhani, the NCP and Shiv Sena have fielded new faces. The NCP has nominated Ajit Pawar's blue-eyed boy Vijay Bhamble against Shiv Sena leader Sanjay Jadhav. Both are Marathas. During the 2009 polls, Shiv Sena nominee Ganesh Dudhgaonkar had defeated NCP candidate Suresh Warpudkar. Dudhgaonkar, however, left the Sena to join the NCP last month.
Image: Former Maharashtra chief minister Ashok Chavan