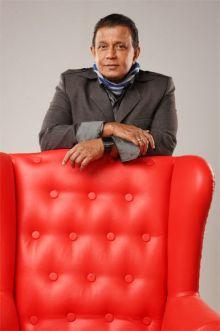 With an aim of maximising its electoral prospects, Trinamool Congress will be using the 'star power' of actor Mithun Chakraborty to add spark to its campaign for the upcoming Lok Sabha polls.
The "Disco Dancer" star, who was recently elected as a Rajya Sabha member on Trinamool Congress ticket, would kickstart the campaigning for party candidates at a rally at Ramlila ground in New Delhi on March 12.
Chakraborty is likely to cover almost all constituencies where the party has fielded candidates within West Bengal and outside.
The party has already announced candidates' list for other states such as Jharkhand, Tripura and Manipur. It will announce the list of party candidates for Delhi at the ally.
"Chakraborty will be there at Ramlila Ground along with Anna Hazare and Mamata Banerjee. He will be campaigning for the party candidates in all rallies where Hazare will address in the absence of the party supremo," a party leader said.
Trinamool Congress has fielded at least half a dozen candidates out of 42 in West Bengal who are related to film industry including its two sitting MPs Tapas Pal and Satabdi Roy.
Yesteryear' heroines Moonmoon Sen and Sandhya Roy and local heartthrob Deb are some of the new faces form the filmdom this time.
Chakraborty has his previous experience of campaigning for poll-bound candidates.
Known for his closeness with late Communist Party of India-Marxist stalwart Subhas Chakrabarty, who was sports minister during the Left regime in West Bengal, Mithun campaigned for the late leader's wife during a by-election in 2009, after Chakrabarty's death.