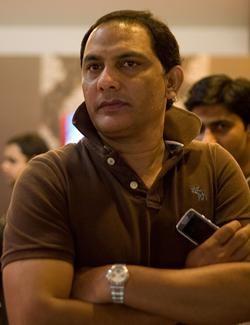 The Congress released its second list of 71 candidates on Tuesday night. It is an interesting list, considering the names which have been taken on and the ones which were dropped. Renu Mittal reports
With an eye on winnability, the Congress has repeated former minister Pawan Bansal from Chandigarh, even though he was dropped from the Cabinet when charges of irregularity surfaced during his tenure as the railway minister.
Bansal is seen to be a winning candidate, even though I&B Minister Manish Tewari, asking to be shifted to Chandigarh, the leadership decided to stick to Bansal. Bansal will be pitted against actress Gul Panag who is the Aam Aadmi Party candidate from Chandigarh. The Bharatiya Janata Party has yet to open its cards.
The party has also decided to give a ticket to former minister Subodh Kant Sahai from Ranchi. Sahai was dropped from the Cabinet in the wake of the coal scam, and there were strong reservations on whether he would win, but after a meeting with party president Sonia Gandhi, it was subsequently decided to repeat him.
The party has repeated union HRD Minister Dr Shashi Tharoor from his Thiruvananthapuram constituency, even though initially there were doubts on how his wife Sunanda Pushkar's death would affect his standing in the constituency. Meanwhile, Petroleum Minister Veerappa Moily is been fielded from Chikkballapur in Karnataka.
From Uttar Pradesh, the party has fielded Raj Babar from Ghaziabad, which at present is represented by BJP president Rajnath Singh. Rajnath is keen to shift to Lucknow, though at the moment the BJP's Lalji Tandon is resisting handing over his constituency to him.
The Congress has once again given the ticket to Rita Bahuguna Joshi, who has twice contested unsuccessfully for the Lok Sabha polls. She is originally from Allahabad. In the first list, the Congress had decided to field the local candidate Dayanand Gupta from Meerut, but now in the second list his ticket has been withdrawn and the seat has been given to film actrees Nagma, even though she has no connection with either Meerut or UP.
The party has decided to bring in the former Member of Parliament Begum Noor Bano from Moradabad, as her original seat Rampur has been given to her son Naved Miyan, who is said to have a better chance to win.
Jaya Prada was the sitting MP from Rampur on the Samajwadi Party ticket, but she has shifted to Bijnor and is contesting on the Rashtriya Lok Dal ticket. Moradabad's seat had become vacant after cricketer Mohd Azharuddin refused to contest from there. He was told to contest from West Bengal, but according to latest reports, has refused to contest from there.
Minister for State in the Prime Minister's Office V Narayanaswamy is the candidate from Puducherry, his sitting seat.
The Congress has given the ticket to Pratibha Singh from Mandi. She is the wife of Himachal Pradesh Chief Minister Virbhadra Singh. There was speculation that Union Minister and Jodhpur MP Chandresh Kumari Katoch would shift to Kangra in Himachal, as she did not want to contest from Rajasthan. But the Kangra seat has been given to Chander Kumar, a former member of Legislative Assembly and MP, who has defeated the BJP's Shanta Kumar in the past. All the three Himachal seats have gone to Virbhadra loyalists.
From Rajasthan, just two seats have been announced with Rajbala Ola, the daughter in-law of late Union Minister Sisram Ola being fielded from Jhunjhunu. The second seat is Udaipur, from where MPRaghuvir Singh Meena is been fielded.