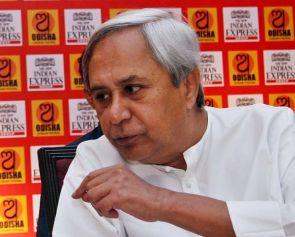 A 6 per cent swing in favour of Biju Janata Dal appeared to have catapulted the regional party to a landslide victory in simultaneous Lok Sabha and assembly polls in Odisha where it stormed back to power for the fourth consecutive term.
The Naveen Patnaik-led party swept the polls grabbing 20 of the 21 Lok Sabha and 117 of the 147 assembly seats in the state propelled by a big jump in its vote share. In 2009 elections, BJD had won 103 Assembly and 14 Lok Sabha seats.
The party's vote share in Lok Sabha polls witnessed a steep rise to touch 44.1 per cent this time as compared to 37.23 per cent in 2009 general elections, raising is tally by 6 seats, official statistics show.
Statistics show BJD's vote share has been steadily rising in successive elections. In the 2004 Lok Sabha polls, the regional party had secured 30.02 per cent votes to win 11 seats when it was in alliance with BJP.
In Assembly elections also BJD's vote share shot up to 43.4 per cent as against 38.8 per cent in the last polls as the party's strength in the 147-member House increased by 14 seats.
In sharp contrast to BJD's performance, the vote share of Congress nosedived to 26.0 per cent in this Lok Sabha polls as compared to 32.75 per cent in 2009.
A drop of about 6.7 per cent in Congress' vote share led to complete rout of the national party which failed to open its account in parliamentary elections in Odisha.
Congress had won 6 Lok Sabha seats in the state in 2009 when its vote share had recorded a fall of about 8 per cent from 40.43 per cent polled in 2004 polls.
The vote share of BJP mounted to 21.5 per cent from 16.89 per cent garnered in 2009 Lok Sabha elections as the party won 1 seat with its senior leader Jual Oram emerging victorious in Sundargarh constituency.
BJP had drawn a blank in Lok Sabha polls in Odisha in 2009.
Introduced for the first time as an option to reject before the electorate, NOTA was opted by 3,32,780 voters with a share of 1.5 per cent in the general polls.
Similarly, 1.3 per cent of the voters numbering 2,71,336 chose to press NOTA in the EVMs in the assembly elections.
Image: BJD chief Naveen Patnaik