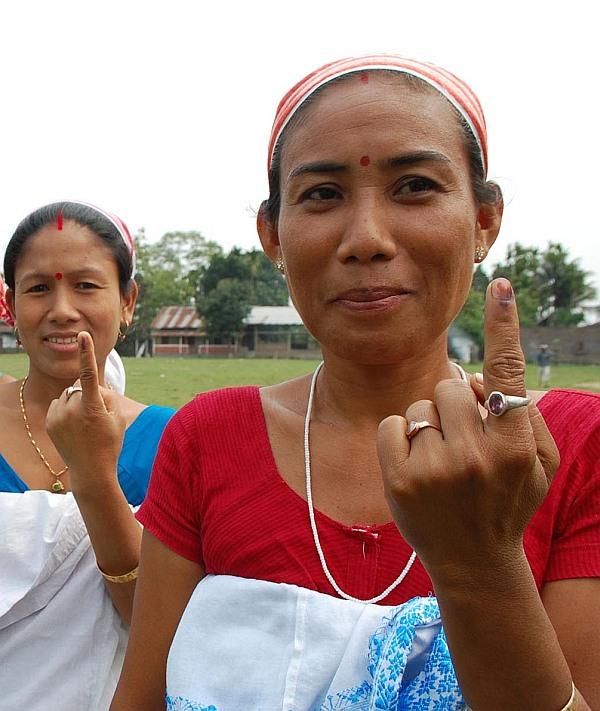 As the counting begins on Friday the public focus in Assam will be mainly on how helpful the 'Modi Wave' has been for the Bharatiya Janata Party to challenge a confident Congress in Assam. Both the parties have contested in 13 out of 14 parliamentary seats.
Assam chief minister Tarun Gogoi said the 'so called Modi wave' would have no impact on the poll results in the state where, he said, Congress would once again emerge the winner in majority of seats. "We have done nothing wrong to make people vote against us. We will win at least eight seats this time," Gogoi said.
On the other hand the BJP hopes to improve its tally to at least six seats this time as against four seats won by the party in 2009 election.
People will be more interested in how the CM's son Gourav Gogoi, 31, fares as the Congress candidate in Kaliabor constituency against his BJP challenger Mrinal Kumar Saikia.
State BJP president and former students' leader Sarbananda Sonowal is contesting against Congress candidate Ranee Narah, a Union minister, in Lakhimpur constituency.
In Dibrugarh, Congress leader from the tea tribe community and Union minister Paban Singh Ghatowar is fighting the most crucial poll battle in his long political career with BJP's Rameswar Teli while in Jorhat constituency, another Congress citadel, young BJP leader Kamakhya Prasad Tasa is posing stiff challenge to veteran Congress leader and five-time MP, Bijoy Krishna Handique.
In Guwahati BJP's national vice-president and sitting MP, Bijoya Chakraborty is facing a tough challenge from young Congress candidate Manas Kumar Borah and also from Birendra Prasad Baishya of the Asom Gana Parishad.
In Silchar, the BJP's senior leader and the sitting MP Kabindra Purkayasthya is being challenged by young Congress candidate and a sitting MLA, Sushmita Deb who happens to be the daughter of Santosh Mohan Deb, a Congress heavyweight from Assam.
In Mangaldoi constituency the sitting BJP MP Ramen Deka this time is on a loose ground vis-à-vis Congress candidate Kirip Chaliha given that the All India United Democratic Front had fielded a low profile candidate and that may have induced the sizeable religious minority voters to vote for Congress candidate.
The BJP had won four seats in Assam -- Guwahati, Nowgong, Mangaldoi and Silchar -- in the 2009 polls while Congress won seven seats -- Dibrugarh, Lakhimpur, Jorhat, Kaliabor, Barpeta, Karimganj and Autonomous District. The AGP won only the Tezpur seat and AIUDF won the Dhubri seat.