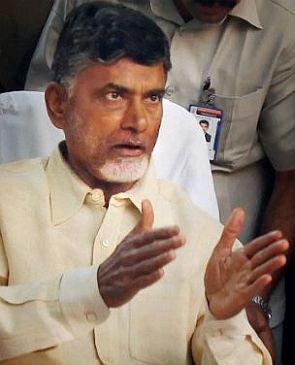 The 11-day alliance between the Bharatiya Janata Party and the Telugu Desam Party appears to be on shaky ground, days before the April 30 and May 7 polls. The reason for the rocky relationship is the way tickets are being given to candidates of both parties.
Sources say TDP chief N Chandrababu Naidu is miffed with the BJP over the Vijayawada and Rajampet constituencies, seats which were originally with the TDP.
Sources said the discontent began when Naidu granted the Vijayawada seat to Kesineni Nani, an industrialist, even though Jana Sena Party chief and BJP's star campaigner Pawan Kalyan had sought the seat for his friend Polturi Vara Prasad.
Another reason is the fact that the BJP finalised the name of D Purandeswari, NT Rama Rao's daughter, for the Rajampet seat. This has irked Naidu to no end, as the two have always been opposed to each other. In fact, Naidu had requested the BJP to change its decision, but his pleas fell on deaf ears.
Now, in an attempt to iron out these issues, Naidu has sought Narendra Modi's intervention, as the infighting has spread to the lower cadres, who are threatening to vote against each other.
A few BJP sources in Seemandhra said that the alliance breaking off would not affect them but, in fact, would be better if they continued the rest of the battle on their own. A top BJP leader went on to say that the BJP misread the situation and should have contested the elections in Andhra and Telangana on their own, as some feel that this alliance has cost them two seats in Telangana.